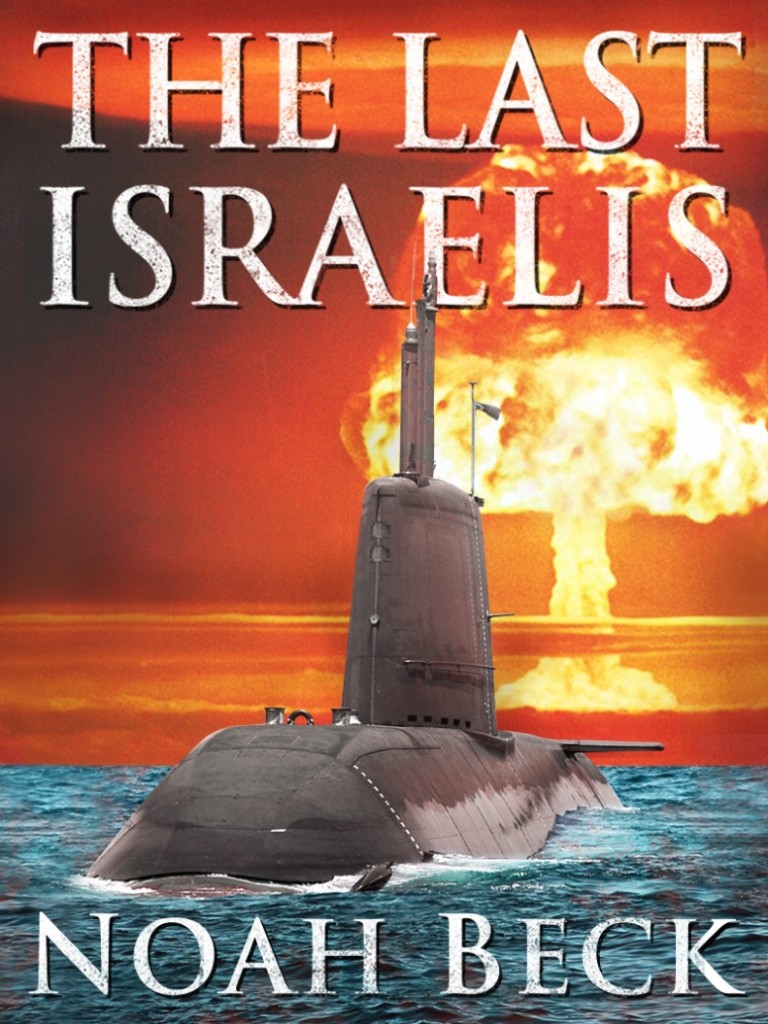 Today we have a sneak peek from the military thriller by author Noah Beck: The Last Israelis.
Struck by a medical emergency, Israel's Prime Minister falls unconscious. Soon after, Iran acquires nuclear weapons and threatens to destroy the Jewish state. Israel's "second-strike" answer is the Dolphin, a powerful submarine armed with nuclear-tipped missiles. But its crewmembers are ethnically diverse and ideologically divided – a microcosm of the complex Israeli society they defend, making for a suspense-filled ride aboard the Dolphin.
The pressures of submarine life, threats at sea, crewmember rivalries, psychological instabilities, and an unthinkable dilemma make conflict among the crewmembers inevitable as Armageddon approaches. How will they decide the toughest decision ever made by 35 men?
The Last Israelis is available from Amazon, Amazon UK, iTunes, and Barnes & Noble.
Here is an excerpt from The Last Israelis…