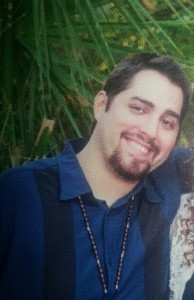 O.L. Ramos was born in Miami, Florida to immigrant parents. Ever since he was a very young child, it was his dream to write books, writing full length works as young as 8 years old. As a ravenous reader, he found himself picking up everything from "The Lord of the Rings" and "The Lion, Witch, and the Wardrobe" to works on the other side of the spectrum, like "The Notebook" (Although he'll fanatically deny it). Professionally, he's done a little bit of everything, from being a customer service representative over the telephone, to a sales manager for a retail giant, to even being a deputy sheriff. An unfortunate on duty incident limited his ability to perform his duties as a police officer, but this misfortunate had a silver lining; he was finally able to pursue his lifelong dream of being a writer. He now spends his day researching folklore, legends and myths for his work, notepad in hand in case he gets a good idea. His love for telling stories and writing will surely make for many more books to come.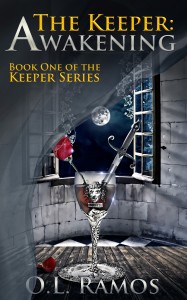 The Keeper: Awakening
by O.L. Ramos
Available from Amazon.
Elizabeth is a brilliant loner with a troubling secret she doesn't even know. As if the trauma of her mother being abducted before her eyes as a young girl wasn't enough, the small town she lives in thinks she's crazy. That all changed when she met Michael, a mysterious and handsome man who identified with her like no one else before. Michael's long time friend Vincent visits and drops the bombshell of a lifetime on Elizabeth and her world becomes completely unraveled.
Vincent's information has revealed the world for what it is; a place where the impossible is real, and myths and legends walk slyly in shadow. A world that Elizabeth will learn she too is a member. Now, the three are caught up in a thousand year long conspiracy they never could have imagined. The three must rely on one another and the secret connection they all share if they have a chance to survive.