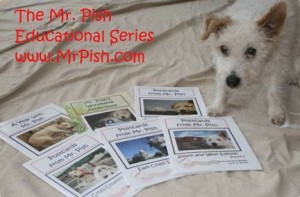 Mr. Pish is the honorary mascot here at Indies Unlimited. Sure, he's lovable. He's also all business when it comes to dealing with interlopers.
The job takes more than being adorable and keep the minions out of the kitchen while the gruel is cooking.
Here is a video of him using his special ops training to keep a dangerous predator at bay.
Check out Mr. Pish's other adventures on Amazon.