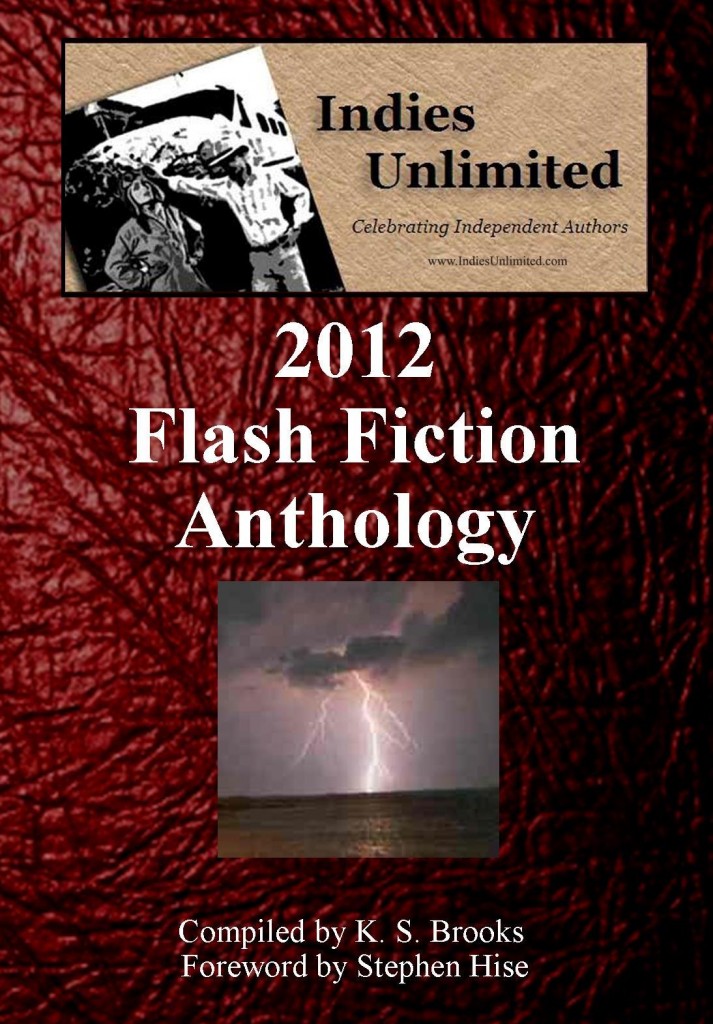 Great news: the Indies Unlimited 2012 Flash Fiction Anthology is now available in print! It will look great on your coffee table, bookshelf, and even in your hands while reading.
We've got two editions available; both contain the outstanding collection of works from flash fiction all-stars. The Standard version sports black and white photos to keep the price at an economical $7.99. The Deluxe edition's pages are rich with luxurious full color photographs for those who demand the very best.
Photographs by K. S. Brooks. Prompts by Stephen Hise. Authors with stories in the anthology include: David Antrobus, Gabrielle Baer, Brian Beam, Robert K. Blechman, Laurie Boris, William C. Busch, Sandra Campbell, Lynne Cantwell, Kent Chapman, Ed Drury, E.J. Fechenda, Terveen Gill, Yvonne Hertzberger, Jacqueline Hopkins, Chris James, Jerriann Law, Bob Lock, Pam Logan, Monica Baguchinsky Lunn, JD Mader, Brianna Lee McKenzie, Teirrah McNair, Donna B. McNicol, Rich Meyer, SP Mount, J. L. Murray, Stephanie Myers, Angela Rigley, Betsy Riley, Marc Emile Samuel, Irina Serban, Shiri Sondheimer, Dianna Stover, Krista Tibbs, Dick C. Waters, Sally Whitney, Renee Pierce Williams, and Carol Wyer.
The Indies Unlimited 2012 Flash Fiction Anthology is AVAILABLE NOW at Createspace – Standard Edition and Deluxe Edition. If you're one of the authors, make sure to check your email for your special discount coupon! You can also find the books, including the eBook for only 99 cents! on Amazon.com. Don't be the last kid on the block to get one!