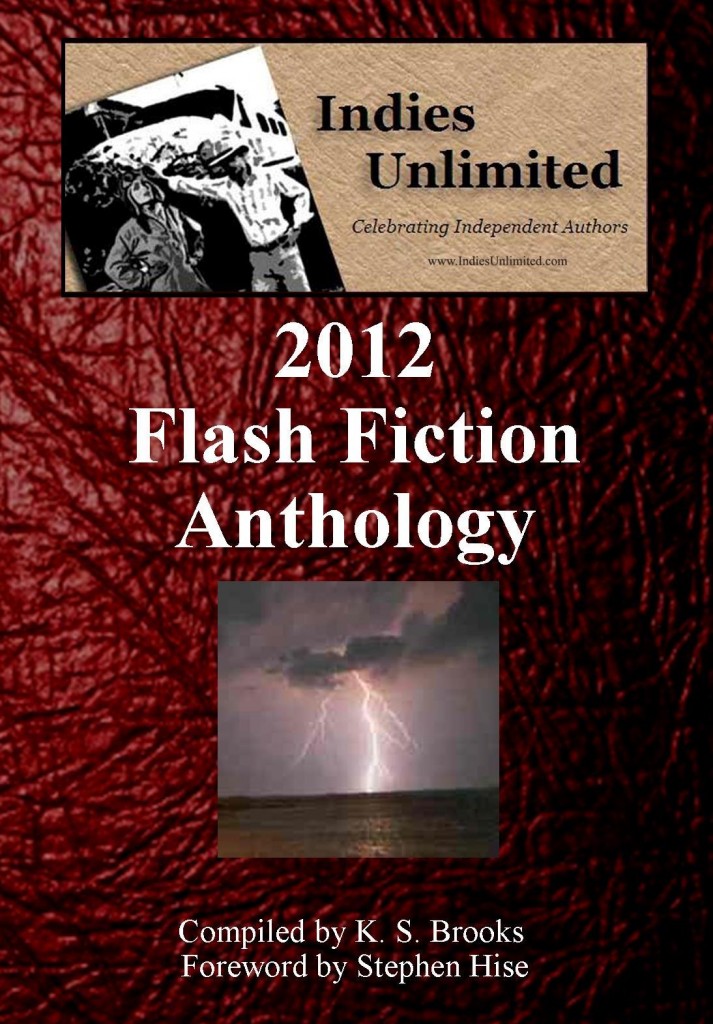 Originally conceptualized to be the first digital coffee table book, the Indies Unlimited 2012 Flash Fiction Anthology was redesigned after we realized nobody had yet invented digital coffee tables.
The good news is that you don't have to own a coffee table (digital or otherwise) to get your hands on this outstanding collection of works from flash fiction all-stars.
Photographs by K. S. Brooks. Prompts by Stephen Hise. Authors with stories in the anthology include: David Antrobus, Gabrielle Baer, Brian Beam, Robert K. Blechman, Laurie Boris, William C. Busch, Sandra Campbell, Lynne Cantwell, Kent Chapman, Ed Drury, E.J. Fechenda, Terveen Gill, Yvonne Hertzberger, Jacqueline Hopkins, Chris James, Jerriann Law, Bob Lock, Pam Logan, Monica Baguchinsky Lunn, JD Mader, Brianna Lee McKenzie, Teirrah McNair, Donna B. McNicol, Rich Meyer, SP Mount, J. L. Murray, Stephanie Myers, Angela Rigley, Betsy Riley, Marc Emile Samuel, Irina Serban, Shiri Sondheimer, Dianna Stover, Krista Tibbs, Dick C. Waters, Sally Whitney, Renee Pierce Williams, and Carol Wyer.
The Indies Unlimited 2012 Flash Fiction Anthology is AVAILABLE NOW at Amazon for the outrageously low price of 99 cents. Don't be the last kid on the block to get one!