Today we're pleased to announce the winner of the first weekly "Writing Exercise with a Twist" here at Indies Unlimited.  The winning entry is rewarded with a special feature here today (a prize so valuable, it cannot even be calculated in terms of dollars and cents – really), and a place in our collection of winners which will be published as an e-book at year end.  Seventeen entrants received a total of 75 votes, and with nearly 25% of those, the winner is:  Contestant #16 –  Sally Whitney, for her entry, An Inconvenient Journey.
Thank you to everyone who participated – what a great number of excellent entries!  Now, without further ado, (drum-roll) here's the winning entry by Sally Whitney: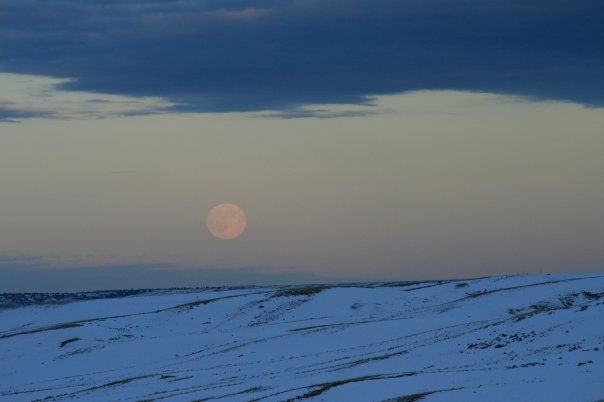 An Inconvenient Journey
by Sally Whitney
A swollen moon floated above us as we trudged across the endless patchwork of Siberian snow and dirt. Surrounded by its glow, we looked more like actors poised for their moment on the stage than the nervous geologists we were. To the uninformed, we were on solid ground, but we knew the truth: beneath us roiled the methane gas that had been building for millennia, since the time of the woolly mammoths. Until now it had been securely locked in by permafrost, but global warming was slowly destroying its prison, releasing it in spurts and spews, ready to ignite with the tiniest spark. And, more deadly than starting simple fires, to increase the methane in the atmosphere more than any human-made method could, capturing the heat, causing more melting, and exacerbating the problem in a malicious merry-go-round of melt and warm.
Our job was to find the areas where the permafrost was thinnest and map them for an international study project aimed at refreezing the ground and keeping the methane hidden forever. Earlier in the day we had been jolly as children, gleefully striking matches above any crack in the earth, whooping at the geyser-like flames that shot up before us, but as the day wore on and the magnitude of the problem, as well as the demands of our task, became undeniable, our spirits sagged beneath the spotlight of the moon, and we wondered which of us would give up first.
*     *     *     *     *
The photograph used in the challenge was taken in eastern Montana in October 2008.  There had been an early snow, crippling the area.  As I was heading West, I just happened to look in the rear-view mirror to see the full moon hanging over the horizon.  Thank goodness for anti-lock brakes.
[subscribe2]