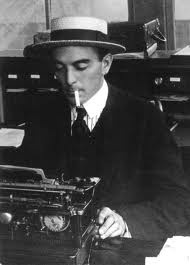 I took double my medication this morning by accident. What does this mean for you? I have no idea. What I do know is that I am very, very sleepy. And a little bit too intrigued by the wall paper. God, it's pretty. Why am I crying? I just love you all so much. You know that, right? I don't say it enough. I'll try and do better from now on.
What was I just doing? Oh yes, writing. About something. I need something to write about. See writing, man, it's like words and punctuation marks. God, they're funny. Little squiggles like tiny amoebas on my screen…why are they moving? Man, I'm thirsty.
I used to write about sports. When I was 14 or 15. I had a press pass, and I got to go to all the Chargers games. And Padres. Etc. I think I got paid $4.16 an hour. That seems right. There was a full bar in the press room. And a buffet. I availed myself of both depending on who was tending bar.
God, my neighbors are arguing. I wish they'd shut up. It's really distracting. I wonder what they think I do all day. I never leave the apartment. Hmmm…. Continue reading "That's the Stuff"