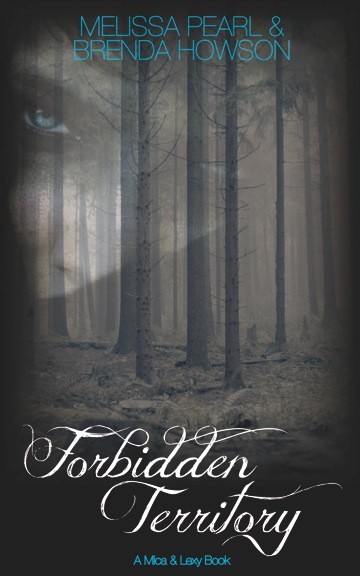 Forbidden Territory
by Melissa Pearl and Brenda Howson
Genre: YA Thriller/Survival/Romance
Word count: 62,000
Mica and Lexy have been best friends and next-door neighbours since they were eight years old. They share everything and have no secrets from each other until… Tom arrives on Mica's doorstep – a gorgeous exchange student from England. And Lexy is smitten.
Suddenly both girls are keeping secrets. Mica is hiding news about Tom's English girlfriend and Lexy hasn't got the heart to tell her best friend that her brother Eli, the guy Mica is mad on, thinks of her as only a friend.
After a massive fight, the girls decide the best way to mend their friendship is to spend some quality time together. And what better way than to go camping away from their parents and why not invite along the guys they are crushing on.
So the four teenagers embark on a geo-caching expedition into New Zealand's native bush expecting a long weekend filled with flirtatious fun; instead secrets are exposed as they stumble across a hidden marijuana crop and its gun-wielding watchmen. Forced apart they spend the next forty-eight hours racing blindly in opposite directions as they fight to find each other before the hunters do.
This book is available from Amazon, Smashwords, and Barnes & Noble. Continue reading "Book Brief: Forbidden Territory"