Today is December 1st, one month left in 2012!
Wow, it's TIME to kick back and s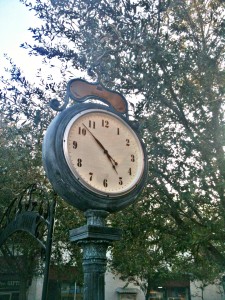 lide into cruise control, right?
Wrong.
You see, the rest of the world will be slowing down and paying less attention to their businesses. Holiday parties will be rolling through—you get up a little later, take a couple of days off from writing.
That doesn't have to be you! First, let me suggest. I'm not Scrooge. I LOVE the holidays. Think about it though, while the rest of the world slows down— it's a perfect opportunity for you to pick up the pace.
Now is the time of the year to reach out to people, and your platform, without selling them anything. Now is the time to revisit your plans and start planning for next year.