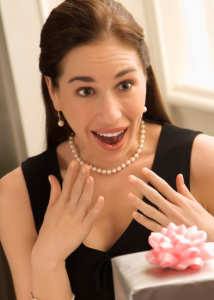 Maria E. Schneider, come on down! You have won the fabulous prize of a Featured Book Promo! This elegant, hand-crafted promotion includes:
A listing in the Indies Unlimited Bookstore;
A listing in the featured titles sidebar; and
A special post designating your book as our featured book. This post is permalinked and can be added to your digital portfolio.
We at Indies Unlimited would like to thank all the participants. We were moved by many of  the lovely comments you all left about why you like Indies Unlimited. It's always nice to know our efforts are appreciated by others.
---
DISCLAIMER: Prizes are intended for external use only. No not attempt to ingest prize. Keep prize out of eyes and other bodily openings.Gloves and protective eye gear should be worn when handling prize. If prize causes drowsiness, itching, wheezing, swelling of the ego, messy hair, purple blotches, mood swings, repetitiveness, repetitiveness, or repetitiveness, please call your health insurance provider to arrange a consultation to see if forms should be requisitioned to inquire whether an appointment with a health care provider is needed.