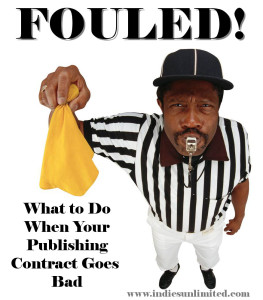 Guest Post
by Sophie Jonas-Hill
Suddenly, after months, or years, of feeling like you were getting nowhere, a publisher wanted me. I jumped right in when I should have asked myself – do I want them? I should have looked that gift horse in the mouth, because it turned out to be a donkey. Yes, I made the mistake of publishing with an indie publisher without doing my research first, and boy, did that go wrong for me. Here's some simple advice I'd urge you to consider before signing up.
1) Do see what else they publish.
Often you send out a lot of submissions, and if one comes back positive, you might not quite remember which one they are. Don't rely on memory alone, take a long hard look. A few pounds/dollars should get you a couple of their top sellers to skim through – and if you think they suck, are badly edited and full of cliche, I'd have a long think about whether you want your book to be on the same virtual shelf. On the other hand, if you enjoy reading what they're already publishing, then you're in good company.
2)   Do get an expert to read the contract.
And a expert is not a friend of yours who promises to show the person at work who does contracts, then forgets, and just says she has and everything's fine, because she panics when you ask her about it.
3)   Set a time limit on the contract.
Five years is more than enough time for an indie publisher to have your work at their disposal, three years is better. And I would also discuss the idea of an exit clause, by which you can end the contract in a reasonable way by mutual consent. Anyone not open to even talking about this sensibly is best avoided.
4) Limit what they get.
Make sure the contract is for only one book, in one or maybe two formats (eBook and/or print). Don't give away your right to develop the idea in another media, especially if you're talking to a small, indie book publisher, who will have no experience with TV, theatre or film. Yes, it's a pipe dream, but don't stop dreaming.
5) Listen to your gut.
Please. Don't be flattered or bowled over, if one person sees something in your work, so will another.
6) Don't sign anything during a time of personal crisis.
Sometimes timing sucks. If you're in the middle of darkness, this may look like a ray of light, but you're not in a fit place to judge. If they say they won't wait a month or two, then that's a sign they're not someone to deal with.
7) Speak to them over the phone and/or meet.
If they refuse to speak to you face to face or over the phone, they are a nut job and to be avoided.
8) Don't do your own artwork.
However much you want to, the artwork they choose for your book is a good indicator of how they see your book. If it sucks, and they won't change it, that should sound big alarm bells.
9) If they tell you your book doesn't need editing, don't believe them.
All books need an edit before they are published. If they don't want to work with you to make your book the best it can be, they're just shirking their duties. They should outline an editing schedule and who will be doing it, and let you talk to them about it all before you sign. If they seem reluctant to do so, or start saying the book doesn't need it, run a mile.
10) Get an advance – or at least pay nothing.
A lot of indie publishers don't offer an advance, but a percentage of sales. Personally, I prefer the advance, even if it's only a few hundred dollars/pounds. That's a way of recognising the author's hard work, and is a serious commitment in you. Your commitment to them is to let them earn 60% on your sales. You can decide if you're happy to take a contract with no advance, but I'd be very certain about all the above points first. (And make sure you never pay them anything!)
So, yes, I fell into the traps of all the above, and it is only through luck that the person concerned was a towering loony and managed to shoot himself in the foot, that I now have my book back under my control. Would I advise anyone to go with an indie publisher? Yes – indie publishing is a great way to start, especially if you write in a clearly defined genre. It can be a fantastic way to build a writing career, and with the right firm, you both can go far. In a world where it's increasingly hard to get an agent and into the mainstream publishing game, thank God for them, because all good books deserve to be read, and they at least are prepared to take a chance. But do be warned, just like finding a lover, go with the one you can't live without, rather than the one you can live with. We all have crazy ex-s in the past, learn from them and move on. Like me.
---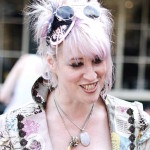 Sophie Jonas-Hill is a writer, antenatal teacher and home help, who is now both older and wiser, and signed with a real agent. Learn more about Sophie on her blog, and catch up with her on Twitter at @SophieJonasHill