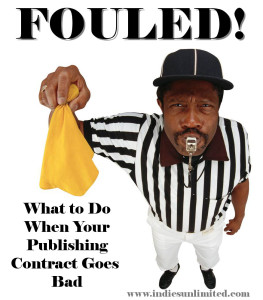 Guest Post
by Daniel Peyton
I have always enjoyed writing. I started at an early age: the fourth grade. Jump ahead to 2006, when I was encouraged by my mother to try writing a fantasy novel of my own. I had always written fiction set in the Star Trek universe, so I was scared about trying something new. Finally, I wrote The Jalan Chronicles, and was so pleased with myself I submitted it to DAW Books (a division of Penguin) right out of the gate. They turned it down flat. I sent out submissions here and there and continued to be rejected. Then I found a publisher that seemed promising. I submitted and was accepted quickly.
PublishAmerica wanted my book. Their site promised amazing things; they were the number one supplier to Barnes and Noble, they had contact with celebrities and movie studios, they had a crack team of editors and artists, and they had held the largest book signing event in history. Boy was I getting picked up by one of the big boys of publishing. Or so I was told by the publisher. Keep in mind that I was very new to this world of publishing, and I didn't use any searches online to check them out.
I stayed in touch with them daily. They looked over my manuscript and came back with some extremely promising news: I could take the quick path to publishing. They claimed that it could possibly use some minor polishing, but my mother's one-time edit of the book was good enough. And quick was the key word for they also told me that if I chose the slow editing path that it could take a long time. I accepted the compliment of such a clean and pristine book and gave the go-ahead for the quick path.
I got published, the book went into production, and I received what was promised, two copies of my printed book. That's it, two. I seriously didn't know much about this and expected this was the way things worked. I expected media interest and book signing deals, but got nothing.
But it wasn't the silent masses and media that stunned me, it was the silence from the publisher. I went into book stores asking about my book and they looked at me as though I were asking them for the flayed skin of their beloved pet. When I mentioned the name of my publisher they either snickered or nearly vomited. I asked PublishAmerica (PA) about this and they replied with a form letter about how widespread their distribution is.
Finally I began to receive emails from my publisher, but instead of advice or signing events, I got ads. They were selling me my own book, at high prices. What the heck?! It was then I realized that their source of revenue was the authors themselves. They published books and then marketed them right back to the authors, no one else. Their declarations of not being a vanity press fell flat.
Then, it got worse. The reviews started coming in. Friends, family, and a few enemies stepped up to review my book. Some of my kinder friends just did the nice little five star review for my sake. But the truth was in the others. The book was a giant pile of mistakes and problems. I was crushed; what I was told was a glorious masterpiece was a hunk of grammatical garbage.
I questioned my publisher about this and their supposed statement of my book's pristine condition. Their response…more ads. They addressed my concerns by sending me a form email telling me that if I wanted to have them edit my book, I could pay for the process. Or if I wanted to hire someone I know to do it, I could pay PA to update the manuscript. I was enraged; they had my product in their hands and were now telling me that I would have to pay them if I wanted anything changed. Worse yet, Mom and I began to notice that the mistakes in the printed book and in my manuscript didn't match. They had fudged my book so they could sell me editing services, or charge me to edit it myself.
The story has a happier ending. PA got sued for their practices. In the settlement they were forced to give all of their authors the opportunity to get away from them. I took the deal and ran. My book is now mine. I have since published other books on my own and have had better luck. But my days with PA have left a scar in me that leads me to warn others from making the same mistakes I made.
---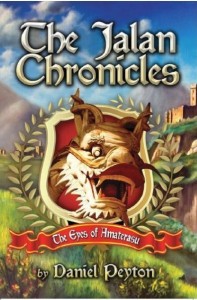 Daniel Peyton is a fantasy/sci-fi author who lives in East Tennessee. He has published The Crystal Needle and Legacy of the Dragonwand as well as more than a few fictions for online games. Learn more about Daniel on his Author Central page.