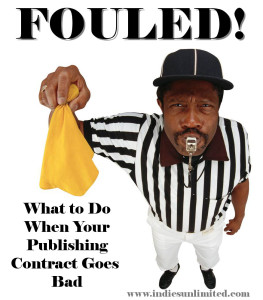 In keeping with our theme for March, "What To Do When Your Publisher Scams You", let me share my experience with iUniverse. I have singled out iUniverse because that is where my story happened. iUniverse is a subsidiary of AuthorSolutions, an umbrella company with many others under its wing, all equally out to fleece unwitting authors.
In 2008 I did what I thought was good research on the internet to see how self-publishers, or assisted self-publishers as some call themselves, were rated. I also checked out which ones offered the services I felt I needed at the time, and what the costs would be for those services. I did my homework – I thought. At the time I had no contact with other writers or authors and did not know where to find them. I think many new writers finds themselves in similar positions.
iUniverse stood out as the best option for me. I contacted them and opted for their top package, at a cost of roughly $1100.00. The package included two editorial reviews (also known as content edits) and the opportunity to earn their 'Editors' Choice Award'. I wanted it because I believed the prestige of that badge would increase my visibility and my sales. The service package also included the support of a personal assistant with whom I could be in constant touch by email.
Things started out swimmingly. My assistant proved very helpful – the first one. But by the time my book was published in 2009 I had gone through three, the other two successively less helpful.
My first editorial review suggested a number of ways to improve my book. This was the most important element to me because I felt I needed some guidance due to my lack of writing experience. During my first re-write I cut 30%, re-ordered some chapters, edited it myself four times and had my spouse edit it as well. Then I re-submitted it. I was pleased with the second editorial review but felt I wanted another kick at the can so I purchased a third review, requesting a different set of eyes this time to give me a broader opinion. A rep then told me how close I was to getting that coveted Editor's Choice award but suggested my book needed a copy edit and a proof-read to bring it up to snuff. I paid an additional $2000.00 (roughly) for those two services. This was a huge sacrifice for us as it did not fit our budget at all. Even then they did not automatically offer me the award. But, after some back and forth e-mails, I finally received it. I was elated, thinking I was now on the way to fame and fortune – or at least some decent sales. After all, only 5% of their authors got the 'Editor's Choice' seal on their covers. I counted, so I knew.
My contract also included a cover design. Their site had led me to believe the cover would be custom created by an artist in accordance with my suggestions. When I filled in the required form with my idea for the cover I was told it was too busy. They said they use stock photos that a graphic designer then manipulates into a cover. When I challenged them, citing their own website, they hooked me up with their "head graphic designer". I must admit she was good. I got a cover I truly liked, but still it was not what they advertised.
When my books arrived (a 350 book bulk shipment, most of which I had to pay for totalling $1700.00), I was thrilled. I had my book in my hands – mine. They looked beautiful. My hopes were high.
A marketing package was part of my original contract. It did not arrive and I couldn't find it anywhere on their website. Eventually they convinced me to pay for a press release. It was appalling. I rewrote it myself and told them to use my version. They also sold me "a list of contacts for newspapers and media", concentrating, according to them, on the three cities of my choice close to where I lived. I chose Toronto, Kitchener-Waterloo and Guelph. The list I received had almost none of the contacts I expected for the newspapers I had selected. It covered over 100 remote places as far away as the Yukon and North West Territories, including publications in places I had never heard of. On top of that, the names on the list were out of date or incorrect. Complaints got me nowhere. They stonewalled me. I learned later that they outsource their marketing. No quality control there at all. I understand that is still the case.
All sales came through my personal efforts. Literally none were the result of the award or via browsers in their bookstore. And I had to push to be listed at Amazon.ca in spite of iUniverse's promise at the outset to do so.
Then, to my horror, readers pointed out two inconsistencies in the plot the editors had not caught. Since then many other editing errors have come to my attention. Was I steamed? You bet!
With four months left in my original three year contract I sent iUniverse a letter stating I was taking back my rights due to their failure to live up to their obligations. I asked them to take my book down from their site. They did, but it took some more persuasion. I revised the manuscript, got a new professional cover and self-published on Createspace, Amazon's KDP and Smashwords. I have not heard from iUniverse since. Perhaps they did not challenge me on breaking my contract because they were not making money on sales and they had already bled me dry. I will never recoup the bulk of what I paid them.
The moral of the story is, doing your due diligence may not be enough to help find a trustworthy, quality 'self-publisher'. Word of mouth is still best, preferably from several established Indie authors who have used these companies and been pleased with them. Some Facebook groups and dedicated on-line sites are also available to help writers avoid these traps. I recommend Indies Unlimited, The Book Designer, David Gaughran, and ALLi for starters. There are others as well. Check out any company you are considering giving your business to on Preditors and Editors, or Writer Beware or look up complaints about them on the internet. Better yet, employ a recommended private editor and publish your book for free on either CreateSpace and Kindle or Smashwords. There are other venues as well. Make sure you have a great cover and that your formatting is correct. Your end product will be fine and so will your reputation.
Let me say that there are legitimate "self-publishing" and "assisted self-publishing" companies who deliver what they promise with integrity and quality. But let me also emphasize that such companies are few and far between and, to many of us, especially to new writers, indistinguishable in their promises from the scammers. Without some help from those who know how to find out the uninitiated may not know which is which.