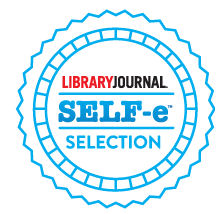 Recently I was notified that my novel, Stone's Ghost, was selected for the SELF-e program. This is a fairly new program designed to connect indie authors with libraries and create a win-win partnership. Authors provide their eBooks to the program for free; no royalties are paid to the author. The libraries then provide the books free to their patrons. In the past, indie authors have had difficulty getting their books into the library systems, but this new partnership will mitigate that hurdle and the author will have nationwide exposure. This is no small measure, since the Library Journal deduced that, "Over 50 percent of all library users go on to purchase eBooks by an author they were introduced to in the library."
In order to find out more about this growing new system, I went to the source, Mitchell Davis. That name may be familiar to you. Mitchell was one of the original founders of BookSurge, which was sold to Amazon in 2005 and became CreateSpace. After that, he turned his creative entrepreneurial spirit to this issue of indie authors and libraries and founded BiblioLabs, which then created BiblioBoard, an award-winning app that was designed to give libraries the ability to compete with companies like Amazon and Apple. Mitchell was kind enough to take time out of his creative endeavors to answer my barrage of questions.
How did the SELF-e project begin? Who started it, and what was the inspiration?
SELF-e is a joint initiative between Library Journal and Biblioboard, conceived to address an ongoing challenge for libraries: cataloging and providing access to self-published eBooks by local authors. Bibioboard has the innovative technology that powers the platform, while LJ has the editorial expertise to curate the selections.  SELF-e launched last summer with a handful of beta libraries, at which point we began accepting submissions and curating our first module.
Mitchell directed me to this earlier interview on Reedsy.com, where he went into more detail about the genesis of the program.
Libraries had talked to us quite a bit about knowing there were good self-published books out there, but not having the time, energy or resources to sift through them to figure out which ones they should make available to patrons. I think our background made us a natural fit for wanting to solve this problem.

We first visited Library Journal in early 2014 and they knew they wanted to do something with self-publishing, but felt the LJ brand was not right to sell reviews (other publications had started selling reviews to self-published authors). As we talked, it became clear that LJ and their network of librarian reviewers were the perfect advisory for self-published books. They could apply their expertise to helping librarians license the best self-published books by genre. By paying a subscription fee and trusting LJ's review process the library could make self-published books available to their patrons for small cost and with no headaches or hassles.
Back to our original discussion, Mitchell continued.
Since starting up with LJ we have developed a real chemistry. We care deeply about making this project work and we are having a lot of fun. Which makes doing hard things much easier.
Boy, that's the truth, isn't it? So, how do authors benefit from the program?
In a nutshell, authors get to partner with libraries to help promote their books and get readers. They are not paid royalties, but the program is also free to them.   This is not dis-similar to doing "free" promotions on Amazon or BookBub or any number of outlets where authors use "free" to get buzz going about their books. In this case the library can help them if they really believe in a particular author or book (think, old school bookstore stuff, but for unlimited multi-user eBooks).
And we all know that very often, those free promos that we do are not free — we must pay for the opportunity. But running a free promo is not about selling books, it's about getting our names out there, gaining recognition. Obviously being listed in this nationwide library base would help accomplish just that.
What's the benefit for libraries?
For the libraries, they get to tell authors "yes" to the question "can I put my eBook in your library?" This has been a huge problem for them and we make it very simple. In addition, they are creating the opportunity for the author's work to be validated and recognized by the editors at Library Journal and help boost their writing career.
Take a look at the Reedsy interview for a little more on this also.
Because the program is divided into state modules, I am particularly interested in the Arizona module, where I am. What kind of readership are we looking at potentially in Arizona? In the US?
It is hard to say for Arizona specifically, but the feedback so far has been really good. The local libraries are the promoters of the program and it is still very early. We have big ambitions for making libraries the de-facto place anyone goes to discover a new author. We are thinking in terms of millions of users in the libraries and tens of thousands or more authors participating. All connecting locally and if the quality is there, to break out national. There is no reason to think we can't do that.
Is the Arizona collection still scheduled to begin mid-2015?
The Emerging Arizona collection launched last weekend. I can also connect you with the folks that managed that project. They used our technology to run a contest to find the best book in the state and we were able to simultaneously integrate all those books into the SELF-e program. A very cool project. Our Indie Arizona project will launch in a couple of weeks (I will let you know when it happens).
That contest is exactly how I submitted my book. While my book was not chosen for the best book in the state (*wah*), being selected for SELF-e was a delightful consolation. Now I'm wondering, what kind of tracking information will be available to authors? Numbers downloaded? Location? Dates?
Definitely, all of this stuff. But we are being careful not to put the cart in front of the horse. Today we need patrons reading books and that is where all our attention is now. I imagine early next year we will start to roll out dashboards to let authors see where their books are being read. We take patron privacy very seriously so we will not be able to show the names of readers of course, but the areas of the country and the number of reads by date range.
Pretty exciting stuff. Are you ready to submit your book and join this emerging, fast-growing program? Are you ready to partner with all libraries across the nation and get your book in front of millions of readers? You can find all the info you need on the SELF-e submission page. I think this might be an excellent time to jump on board this train, because it's leaving the station and it's picking up speed!