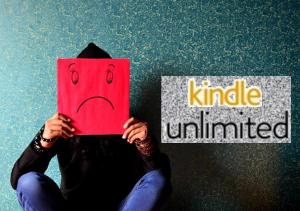 The indie author world was aflutter with talk June 15 when Amazon announced it was changing the way it paid authors who joined the Kindle Direct Publishing Select Program. The changes (which involve compensating authors based on the number of pages a reader completes) left some saying they wanted out of the program.
Amazon, having anticipated this, announced that authors who were unhappy could exit the KDP Select program early, if they wanted. Under the program, authors agree to sell their eBooks exclusively at Amazon.com for a 90-day period. Generally, if you violate the 90-day exclusivity, all sorts of woe awaits you (I give the exact details further down in this post).
Given that Amazon is saying it's okay to jump ship early without any woe, I was curious how it worked. I emailed Amazon using the Contact Us button on KDP (you must be logged into your KDP account to do this). I asked what exactly authors need to do to use this early exit option. Here is their response.
Is there a deadline for opting out? Probably not (I know, not an awesome start). The email I received said, "As of now, there is no deadline." However, the Amazon rep did note that changes could be made in the future, so authors should check for any updates at this Amazon Help Page. I must admit the idea of no deadline initially struck me as odd. After giving it a moment more of thought, however, I realized that having no particular deadline may not be as odd as it seems. First off, the new program starts July 1. If an author wanted to try the program for July, they wouldn't even find out the per-page payment rate until Aug. 15 (if the program works the same way it did previously, revealing the payment rate on the 15th of the following month). So forcing an earlier deadline might make people choose to opt out, rather than give it a try. Also, KDP Select terms are only 90 days, so anyone who signed up as of June 15 (the day the announcement was made) would be finished with their term by September 15. The early termination option would likely only affect people through that date. Once that date came and went, people wouldn't need to leave early. They simply would not renew their Select enrollment. So "no deadline" really seems more like Amazon saying, if you're enrolled in the program now, you can hang around and see what this new program looks like. Do remember, this may not be the last word on the deadline. Check back on that help page in case Amazon changes its mind.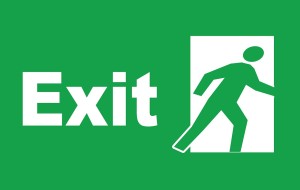 How do you Opt Out? Amazon answered this on its Help Page (the link referenced above): just email them the ASIN of the book you want to take out of the program. I would suggest writing a simple statement. "Per the June 15th announcement (paste the Help Page link from above), I would like to unenroll this book (Title, ASIN) from the KDP Select program. Please send me a confirmation when the unenrollment is complete. Thank you."
How long will it take? The rep said, "Unenrollment is immediate as soon as we fulfill your request." Okay, let's not quibble with the logical holes in that statement; I think it was just awkwardly worded. It sounds like he's saying, once you ask them to unenroll a book, they start the process immediately. I had been concerned they might simply record all the ASINs that wanted out and do a mass drop on June 30. That is not the case. Once you ask for out, they start shoving you toward the door. Unfortunately, the rep failed to answer my question about how long it would take. Hopefully, unenrolling doesn't take any longer than the publishing process (which seems to vary from as little as 6 hours, to as many as 72 hours).
When can you publish your unenrolled book elsewhere? Well, the rep said, "As soon as you are unenrolled and we send you the confirmation, you are free to publish those books on other platforms." So, do wait for that confirmation before hitting publish on any other sites. You're certainly welcome to upload the files to the other sites so they're ready to go, but don't jump the gun. You don't want that unpleasant letter from Amazon saying you've violated the terms of your KDP Select agreement. FYI, the KDP agreement says: "If you don't comply with these KDP Select terms and conditions, we will not owe you Royalties for that Digital Book for the Kindle Unlimited or Kindle Owners' Lending Library Programs, and we may offset any of those Royalties that were previously paid against future Royalties, or require you to remit them to us. We may also withhold your Royalty payments on all your Digital Books for a period of up to 90 days while we investigate. This doesn't limit other remedies we have, such as prohibiting your future participation in KDP Select or KDP generally."
The boilerplate is probably for the worst of the worst, but it's not something you want to run afoul of, if you enjoy selling on Amazon.
And that is all I know about opting out. If you have more questions, I don't have answers. Contacting Amazon's KDP program directly would be your best bet for getting specific, accurate answers.