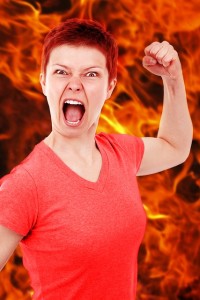 We all love to complain, especially when those complaints are generic. It fills a certain need, I think. Perhaps it gives a sense of belonging, of oneness or agreement with others. Among writers some of those darts are aimed at editors.
Those who do not write, I think, mostly read for pleasure and tend to be more forgiving of a certain number of editing errors in what they read. As long as the book flows, holds their attention, and entertains them, they are willing to overlook some weaknesses.
That changes when readers become writers. I know, because it happened to me. Other writers tell me it is the same for them. We notice every spelling error, every bit of missing or incorrect punctuation, every overused word. While we disagree on what we enjoy reading, the one thing we do tend to agree on is that books must be well (read perfectly) edited before being offered to the public – to readers, including us.
We shake our heads sagely when decrying the issues in the latest books we've read, rating them according to the quality of editing and number of errors we find. Now there is nothing wrong with that. I am the first to agree that a poorly edited book, especially a poorly edited Indie book, lends credence to the myth that Indie authors put out sub-standard material, and that these errors detract from our reading enjoyment.
Lately, though, I have begun to think about another way of looking at editing in books. This comes in part from my own experience, both as an author who has had her books edited professionally, and most recently, as a first-time editor.
Let me declare, for the record, that I love my editor. We have become fast friends since she began editing my work. And I think she's good – really good. But there lies the rub. She's not absolutely perfect. And that's what brings me to my new point of view. Perfection is so rare as to be almost unheard of.
Added to that problem are the disputes arising from constant changes in what is considered correct spelling and punctuation. Does this sentence really need that comma? Should this be a semi-colon or a comma? Does this sentence need to be broken into two? Is that a cliché and ought it be removed? Are there too many justs or thats? To top it off, there are many versions of "correct" English, depending on which country the writer is from.
Often there is no hard and fast rule to follow. Yet, writers, editors, and even readers have strong opinions about what is correct. They complain when they read something that does not conform to their personal opinion.  Also, errors can creep in during formatting, or even uploading and publishing.
But for me, the biggest issue in rating the editing of a book is that authors do not agree with or accept every suggestion an editor makes. I know I don't. Many of them, yes, but not all of them. The relationship between editor and author is, or ought to be, a partnership. There must be give and take. Some things must be negotiated. Sometimes that results in an author insisting on keeping things an editor may have pointed out as incorrect. The result? A book with errors that are not the fault of the editor. They may be the fault of the author, or even a computer.
Where does this leave me?  On the fence.  And it's not a comfortable place.  Those pickets have points on top.
But I, and I know a few others, have made a painful decision. We do not allow our name to be listed as the editor of the books we work on. It can lead to erroneous criticism of our work and even destroy our reputation and our business. The errors for which we get the blame may not even be ours. And even if they are, no one is perfect. So, when you read an otherwise good book and find a few errors, or things that you question, don't shoot the editor.  It may not be her fault.