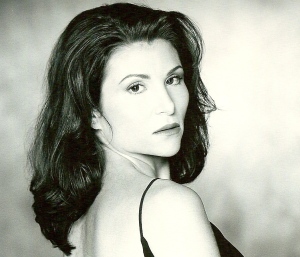 Guest Post
by Brenda Perlin
There was a time when I read for the pleasure of it. Back when I couldn't wait to sneak away to the coolest coffee house in the city where I could find a comfy couch to relax with a fresh cup of sizzling hot coffee. I read for hours at a time. Excited about escaping into someone else's life and visiting an unfamiliar city. Those days are long gone. I am still passionate about books and get goose bumps over beautiful writing but I can't enjoy them the way I used to because I am too busy looking for typos and repetitive words. It's almost become an obsessive compulsive disorder. Seriously.
When I am reading, once I see the first typo, stop the clock! This book becomes my project whether I know the author or not. Finding typos and over-used words can be like putting a puzzle together. Making sure the pieces all fit together as a whole. I am trying to do less because for one, not everyone is going to appreciate my "suggestions" and two, they don't know me. Still, I feel I am doing a great service, and I am helping out. More people are thankful for it than not. Thank goodness.
Since marketing is a give and take, I keep myself busy reading and reviewing books for other authors. It is not always my pleasure as I tend to say, but I enjoy the instant gratification of helping out. But again, I can't read a book (really read a book) without looking for edits and taking notes. I spend hours and hours, as if it is my job to fix this book even though mine are less than perfect. Sadly, as an author, our eyes become blind to our own stuff. It's easy to pick apart books that we are reading for the first time, but with our own stuff we have read it over and over again, which loses its sparkle and after a while; the words on the page are a blur. It's very difficult to edit your own stuff.
The thing is, we all need editors. Editors need editors for their own work. The more eyes as we can get on our manuscripts, the better. If a new pair can catch just one typo then they have made a difference. Things in editing can be over looked – I mean, we are all human. If we had super powers, we would all be living like Superman, right? Not all editors read as they go. They might fix the grammar and typos but if they don't read verbatim, things can get missed and even if they do, things get missed!
This book business has been an education for me with a great learning curve. One tool I use to locate words I may overuse is the FIND function in Word. This has been so helpful. I mean, there is no reason I should be using the word really over 200 times in my manuscript. Yikes! We acquire habits, sometimes very bad habits, that we don't even realize we have! Through all my mistakes, I have come into my own and feel more secure with what I am doing. It is not making me rich, but I have gained so much that is not monetary.
When I first published my book I hired an editing company I found during an Internet search. I think I paid close to $1,000 and what I got was rubbish. Part of it, of course, was my lack of skills, but that is beside the point. Or is it? I had my tenses wrong and said the same thing a zillion times. Still, they told me they'd fix it all. What I discovered was they would fix some of it. I also learned that I was still learning.
I put a book out on the market that was not marketable. It was sloppy and ridden with typos and called Home Wrecker which didn't help me in the least. It was embarrassing, but I didn't know any better. It's taken me a great deal of time and practice to be an indie author. With that comes a ton of responsibility. I read too many books by independent authors who put out work before it was ready. Not only does bad editing (or no editing) prevent the story's success, but it is a reflection on the author. In my case, I was lucky not to be laughed off of Amazon. Truly.
I believe, as indie authors, we owe the whole community to do better. We are all so quick to want to press the publish button and that is a huge mistake.
I understand many do not have enough money to hire an editor. Well, I think that should be a priority, if you want to be a part of this society. We need to be professional even if that means we are going into our own pockets. Like I said, it is a profession. Like going to school, there are costs. I know it is easier said than done. I have had years where I had to make a choice. Do I buy new socks because mine have holes or go out to dinner with a friend? I know what it is like to go without, but if we want our stuff to read well, we have to take this business seriously.
I don't mean to preach, but I spend a fortune of time thinking, breathing, and eating this stuff.  I am blessed with a team of people that are always by my side, too many to name, and Indies Unlimited is high on my list! What a great resource they are for all of us. This is a me me me sort of an industry; like actors, we are selling ourselves, but there should be give and take. I have come upon a select group of people who have given when they really couldn't and helped when they truly didn't have the time. Because of this, I see a much larger picture. There are angels all around us, we just have to take a breath and look around. Really!
---
Brenda Perlin is an independent contemporary fiction author of five titles and numerous short stories. From memoirs to illustrated books, Brenda evokes emotional responses in her readers by using a provocatively unique writing style. Her latest book in the Brooklyn and Bo Chronicles captures the soul-wrenching conflicts of a personal struggle for emotional fulfillment. Learn more about Brenda on her website and her Author Central page.