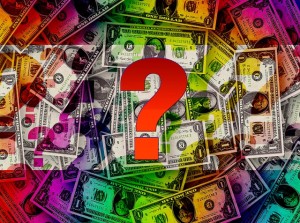 That's right; IU no longer accepts paid advertising from authors. It was a decision that took a lot of consideration, and ultimately, it came down to one question: Do we really want to take money from authors? Sure, we're drowning financially over here – operating for free means the money comes out of the admins' pockets and from the occasional donation – but we want to stick to our guns.
Indies Unlimited has never been about taking money from authors. We go to a lot of trouble to offer all our resources for free – from tutorials, to breaking news, to resource pages, and more. The minions are most generous with their time and knowledge. Give them a round of applause.
It's more complicated, but it basically comes down to the principle of the matter: We do not want to take money from authors.
The other edge of that sword is: We do not want to take abuse from authors. The vetting process we had instituted to make certain that only good quality books were featured here on IU was more grueling for us than it was for the author. Hours were spent on each book, meticulously evaluating everything from the cover to the categories to the sales blurb to the look inside excerpt, and honestly, it was a thankless job. If the committee pointed out typographical errors in the first chapter or even first sentence, it would be met with "Well, the book is out there, I'm not going to change it now" or sometimes, even worse. If a book passed, and there was a mistake in the book blurb that needed to be fixed, we'd sometimes get no response at all from the author. That meant that the committee – all volunteers – invested hours vetting a book that would never be featured on IU. Honestly? It got to the point where it just wasn't worth it for us. Why do some authors resist help? It was written plainly on the submissions page that we may ask for changes/corrections in order to have a book featured. Only a small percentage of authors actually appreciated the input and eagerly made updates. It was disheartening to see so many authors disregard the feedback that took so much care and the time of so many people.
We will continue to process the books which were received prior to our cut-off date, and we will feature each accepted book until our backlog is gone. If your book is in the queue – please be patient, we are down to one admin and in order to support the blog, that involves also having to work a paying job.
So please enjoy all the free stuff you can get here on IU out of the goodness of everyone's hearts. You can read about the free promotion features still offered at the Free Promotion tab up in the menu bar. And remember, we appreciate having you here.