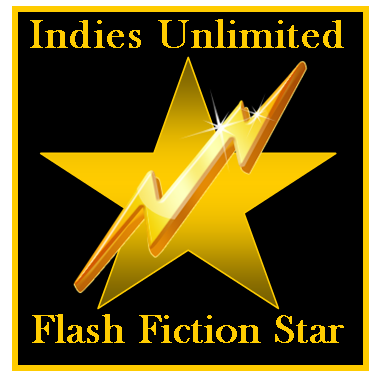 Joe Wocoski is the Readers' Choice in this week's Indies Unlimited Flash Fiction Challenge. The winning entry is decided by the popular vote and rewarded with a special feature here today. (In the case of a tie, the writer who submitted an entry first is the winner per our rules.)
Without further ado, here's the winning entry: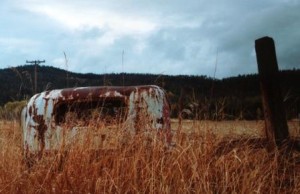 The Blind
by Joe Wocoski

The Grizzly did not realize that Dewey and Dwight were well armed as fourth generation village hunters. Long ago, Armageddon came and went; the few survivors banded together into remote villages, each fending for itself.
So when the Grizzly showed up thinking they were a quick snack, they did not hesitate to quickly take action. Simultaneously, they both pulled out their revolvers and fired. Dewey hit the left eye and Dwight hit the right eye, "Man do you believe that? We fired perfect shots and got him!"
Dwight grinned, "Yah, our village will eat well this month."
Dewey proudly smiled, "With winter coming this hide will make a dozen warm fur coats for the kids."
Dwight grinned even more, "This is a great blind! We got to give it a name."
Dewey spotted a dirty name plate and wiped off the grime, "Look, it has a name: MI ABRAMS BATTLE TANK. We can call it Abraham"
Dwight admired Abraham, their new hunting blind, "Wow! This is a tank, huh! To bad we can't start this thing up, then we could drive our Grizzly back to the village in style."
Dewey looked at Dwight and smilingly said, "I still think it makes a better hunting blind, after all we got a bear as soon as we got in it."
"Agreed, let's get to work on that Grizzly before it goes bad," with that said, they climbed out of that old rotting abandoned tank to do just that.
---