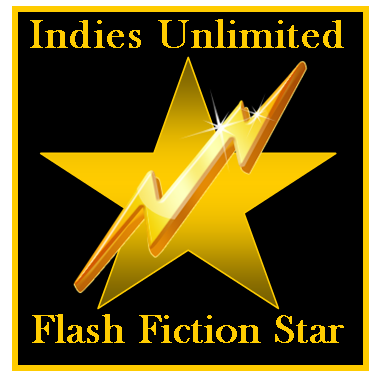 Leland Dirks is the Readers' Choice in this week's Indies Unlimited Flash Fiction Challenge. The winning entry is decided by the popular vote and rewarded with a special feature here today. (In the case of a tie, the writer who submitted an entry first is the winner per our rules.)
Without further ado, here's the winning entry: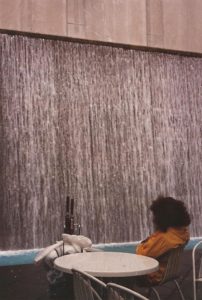 Falling Water
by Leland Dirks

"Meet me by the waterfall," he said. "At 2:00 sharp."
Two came and went, three came, and then four. He wasn't there. The sound of the water lulled her into a trance.
The skies promised rain, so she brought an extra umbrella she'd found in the dumpster outside Macy's. Perfectly serviceable, she thought.
Shadows grew longer. Maybe he forgot. He did that a lot these days. Living on the street messes with your sense of time, as she well knew.
Maybe she got the day wrong.
She heard his wheelchair before she saw it. The collection of items he had attached to it: A frying pan, an old metal canteen, and the bag of crushed aluminum cans. His face bore a smile. "Sorry I'm late," he said. "I had to find a gift for you."
She accepted the red silk rose, only a little dirty.
"Shall we go?" he asked in a Fred Astaire voice.
"Let's," she replied.
And thus began the courtship of Dustbin Dottie and Wheels Williams, at the side of an artificial waterfall, with two real hearts. When the rain came, they never even noticed.
---