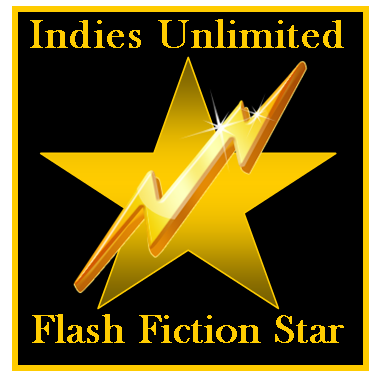 A.L. Kaplan is the Readers' Choice in this week's Indies Unlimited Flash Fiction Challenge. The winning entry is decided by the popular vote and rewarded with a special feature here today. (In the case of a tie, the writer who submitted an entry first is the winner per our rules.)
Without further ado, here's the winning entry: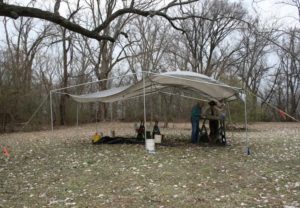 Discoveries
by A.L. Kaplan

Gnarled branches quivered and creaked in the wind. Professor Dicken was closer to uncovering this forest's secrets than he'd ever been. All other attempts had been foiled, sabotaged. Now it was happening again. He held the bone fragment out to Officer Carlo.
"This is a piece of a human femur, I'm sure of it. The ancient burial pit I've been looking for is right here. All I need is a little more time."
Carlo's board expression turned skeptical. "Last year it was chicken bones. Before that, a steak bone. All you've ever found is picnic leftovers. There's a major storm coming. Pack up your stuff while I get my truck. I'll help you transport the 'discoveries' you already uncovered."
Dicken cursed under his breath as Carlo left him standing under the wind-whipped tarp surrounded by buckets, tools, and dirt. The storm would destroy everything. Damned if he'd let them drag him away again. The little bone chip cut into his clenched fist sending drops of crimson to the ground at his feet. Lighting crackled and a deep throated trill echoed on the wind.
"Come to us. Feed us."
The sound made the hair on Dicken's neck prickle. Roots twisted up from the blood splashed soil like writhing snakes. Nearby trees moved closer. He stumbled backward, only to be grasped by a leafless limb. A scream caught in his throat as the roots drew him down into the earth with the other bones, another secret hidden in the soil.
---