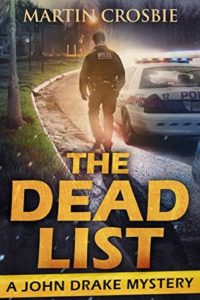 We're going to talk about selling eBooks. We can call it "connecting with readers" or "building our reader base" or "expanding our discoverability" in other articles. Right here, right now, we're going to call it what it is: selling books.
I've been through the ups and downs of free promotions. I've had mega-successful returns where I've sold tens of thousands of books and I've had disappointing returns where I have not covered my promotion costs. I've sworn off free promotions and come back to them and realized that they can still be effective in terms of selling books. Again, we are not talking about climbing up the rankings in a genre-specific category or how many email subscribers we can gain or how many books we can give away. We're dealing with book sales, and with free promotions we're referring to peripheral sales of our other books or paid sales when our free book returns to its regular price.
When free wasn't working for me I championed the Kindle Countdown as an effective means of selling books. I'm referring here to selling books during the promotion at the discounted price and afterward when our books return to their retail levels. Although Kindle Countdown promotions were set up as a means of discounting your pricing in increments and gradually returning to the retail price, the preferred method with most authors has been to discount to 99 cents for one to five days (typically three days) and then return to retail. This method is still effective but may need to be tweaked.
My latest book The Dead List was a Kindle Scout winner. This means I was awarded a publishing contract by Kindle Press (an Amazon imprint). It was a great move for me because KP looks after the promotions. I can still blog and post and promote but they do the heavy lifting, and they control the price point. The book came out in November 2015 and was priced at $2.99. The first major promotion took place over a thirty-day period during January and February. This was a limited time price drop where The Dead List was grouped with twenty-nine other books. A code was emailed to select Amazon customers where they could purchase any of these books at the discounted price. Amazon is still currently running this promotion with different books. Here's the link to the current deal.
The books in this promotion (and during mine) are priced at $1.99. This is a $1.00 discount. That's it. They are not discounted to 99 cents. The benefit of running at $1.99 of course is during a Kindle Countdown Deal where the author receives 70% royalty you're earning an additional 70 cents per sale. This is significant if you have a successful promotion and sell in the hundreds or even thousands of books. My royalty level with KP is 50% and doesn't vary with pricing. With a non-Countdown-type promotion, your discount could drop to the 35% level. So, the question is: can we sell as many books at the lesser discount – at $1.99 – as we can at 99 cents? Or, even if we sell a lesser amount, will the sales add up to more net dollars?
Because my book was published through a publisher, I had a thirty-day wait before seeing my sales numbers, but I was able to compare my rankings to the other books in the promotion. I was consistently in the top three of the thirty featured books; in fact I don't think I dropped lower than three. The Dead List rocked for thirty days outperforming well-established books and authors. I earned back the $1500 advance that KP had paid me and earned an additional couple of thousand dollars. And when the book returned to $2.99 it continued to sell well. I realize many author's returns are higher each month, and mine have been too from time-to-time, but this promotion pulled all of my books out of a rut. And, it got me thinking.
Has the publishing world changed (again) in the past few months? Is 99 cents as a sale price too low? Does it scream of desperation? Are there too many other books advertised at that price level? Well, if we defer to Amazon and accept that their marketing knowledge (especially within their own system) is far superior to ours, then we need to take a look at changing the way we discount our books. I don't know what the return would have yielded if the thirty day promotion lowered the pricing to 99 cents. But, I know that the promotion wasn't run on a whim. Some research went into determining what the magic number should be.
The challenge of course is that when promoting our book, the cost of promoting through many of the promotional sites increases when we discount to 1.99 as opposed to 0.99. As more of us latch onto that 1.99 price point and ignore 99 cents, this might change. And I think it is changing already. Check out the featured books on BookBub for the past week. The majority of them were priced at 1.99. Methinks the change is taking place. I offer you the suggestion that $1.99 might be the new 99 cents. I welcome your thoughts and comments.