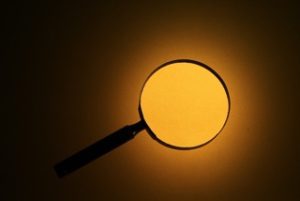 Part 1: How to Find an Agent
If you're an author who's decided to go trad instead of indie, you will first need to find an agent to represent you. The major traditional publishers used to have what's known as the "slush pile," the mountainous heap of unsolicited manuscripts from authors seeking publication. Unsolicited manuscripts are no longer accepted by the big trad publishers (there are a few exceptions for some of their imprints, such as HarperCollins' Harper Voyager, which has periodic "open calls" throughout the year). Because of all the mergers and dumb-sizing in the industry, no one has the time to search through the slush pile on the remote chance of finding a manuscript by the next John Grisham. The only way to get your MS seen is to have a reputable agent send it to them. That way, the publisher knows the agent found your work worthy of the publisher's consideration.
How to find an agent. In olden days everyone either bought or borrowed that year's edition of The Writer's Market, and thumbed through its comprehensive list of agents who were interested in their particular genre. The Writer's Market is still going, but it's been updated to include contests, opportunities for freelance writers, how to promote your work, and other helpful subjects. Of course today there are online sources available. Here are two excellent sites:
Agent Query. With Agent Query, you can create a custom search of its database of agents. I recommend using the advanced search option. Let's say you've written a mystery. First you search for those agents who are interested in representing authors in the mystery genre. Next you check the box that will only show agents currently accepting submissions. This narrows it down, but if you prefer to be more specific, you could add that you want to find agents who accept email queries (some still don't, preferring snail mail.)
Query Tracker. In addition to an agent search, with Query Tracker you create a free account where you can maintain the list of agents you've queried and keep track of your progress.
Now you'll have a custom list of agents to whom you can send your query letters. Don't do that, though, until after you've done a bit of research on each one. First, go to the agent's website (which will often be the agent's page within an agency) and check her/his submission guidelines (more about this later.) Second, go to Preditors & Editors and make sure the agent is reputable. Another source for checking out agents (and publishers) is Absolute Write's Bewares forum. Never get involved with an agent (or publisher) who asks you for money to read your manuscript.
Remember I said that the major publishing houses no longer deal with slush piles, preferring to accept submissions from agents only? You may wonder, how do agents have time to sift through a slush pile of manuscripts? Like major publishers, most agents stopped accepting unsolicited manuscripts long ago. Instead, agents set ground rules called "submission guidelines." You'll find those on the agent's website under "Submissions." You must follow the submission guidelines for each agent you contact. Some agents require nothing more than your query letter (more about that in Part 2.) Others prefer to see a sample of your work with your query letter, and they will specify the length. Typical submission guidelines will ask for:
The first three, ten, or 25 pages (with or without a synopsis)
The first chapter, or the first three chapters (with or without a synopsis)
A synopsis only
The guidelines will often tell you to put the sample in the body of an email query letter, not as an attachment (for fear of computer viruses.)
If the agent is interested, she may request a lengthier sample. This is called a "request for partial." Or, she might "request a full," which of course means you will send your entire ms. After she's read the full ms, in some cases, she will ask you to Revise and Resubmit part or all of your work (the "R&R"), but you're under no obligation to do so, nor is she obliged to represent you after the R&R. Her objective is to bring your ms up to a level of quality that in her opinion will spark the interest of a publisher. If you are lucky enough to get a request for a partial or full, or an R&R, be sure to put "REQUESTED MATERIAL" in all caps on the subject matter line of your email, or on the outside of the envelope for snail mail responses. In rare cases, the agent may be so interested in your work that you will receive a personal phone call. The agent's main objective is to get a feel for what kind of person you are to work with. The phone call is what every author dreams of, so be sure you are prepared. Don't be like one talented but talkative writer I heard about who kept the agent on the phone for over an hour and wondered why she never heard anything back.
Of course, at any point the submission process, an agent may send you a rejection letter. Or, not. Some agents state that if you don't hear from them within a certain amount of time (usually a few weeks or more) then you are to assume it was rejected. For those agents who actually send you a rejection, you'll probably get a form letter. Sometimes you may receive a personal letter. A personal rejection will contain valuable information, such as mentioning the strong and weak parts of the ms. Give some consideration to any such comments. But don't despair over the number of rejections you may receive. Many well-known writers received dozens, even hundreds, of rejection letters before their books were published (e.g., J.K. Rowling, Margaret Mitchell, and Stephen King.)
Coming Next: Part 2, How to Query an Agent