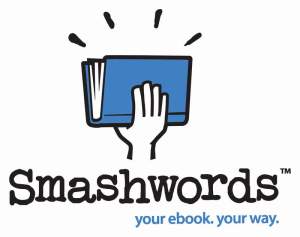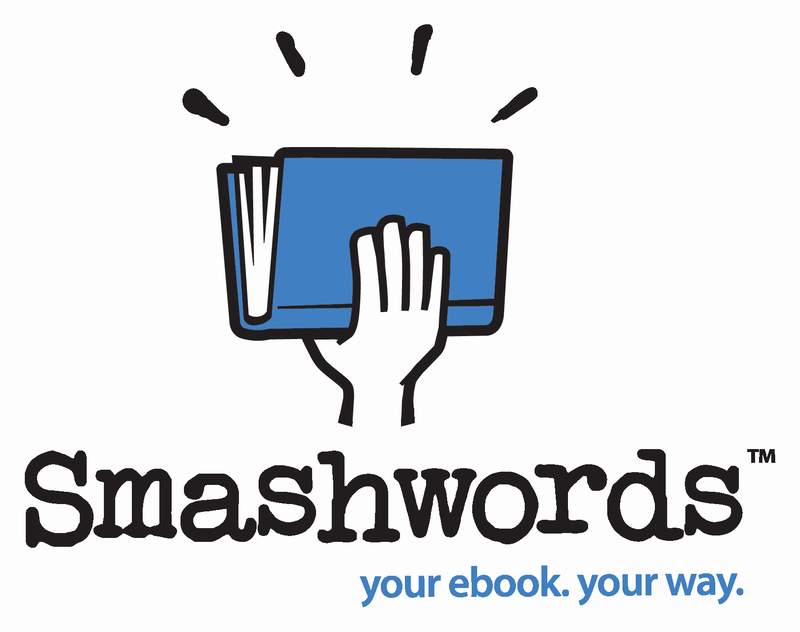 I've been on Smashwords since November of 2010. Admittedly, it's still not as widely known as the mighty Amazon or iBooks, but folks are learning about it. If you're a new author, it's a great place to sell your work because unlike Amazon, you can set the price as free in order to gain new readers.
For the last several years, Smashwords has done their July Summer/Winter (yes, it's winter Down Under) sale. Who doesn't love a sale? Right? Well, for us starving authors, this is a fantastic way to possibly earn a few bucks. The website has been set up to allow authors to discount their books in varying rates. They make it easy as pie to offer these discounts — even marking them down to free if you're trying to get folks interested in a new story or series.

My tactic for the last few years has been to discount all my books that are $2.99 or less to free. Other books are given deep discounts of 75%. No, I'm not going to make a fortune off this sale, but that's not really the point. As authors, our goal is to get our work read. And this is a good way to do it. Smashwords makes it easy for readers to find the great deals with a handy box on their home page.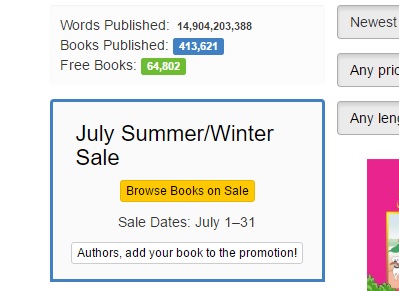 So how did it all work out? Well, for the most part, my sales on Smashwords are fairly low. I average just a handful of books sold each month. But the great thing about that site is their global reach. You can have readers in all corners of the globe. As you can see, my sales spiked the first few days of their sale, which will hopefully translate into subsequent sales.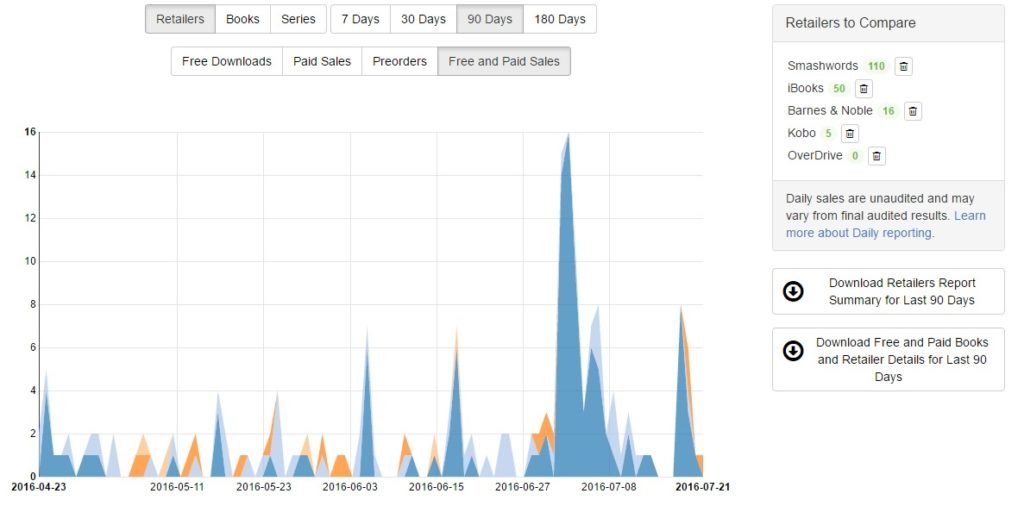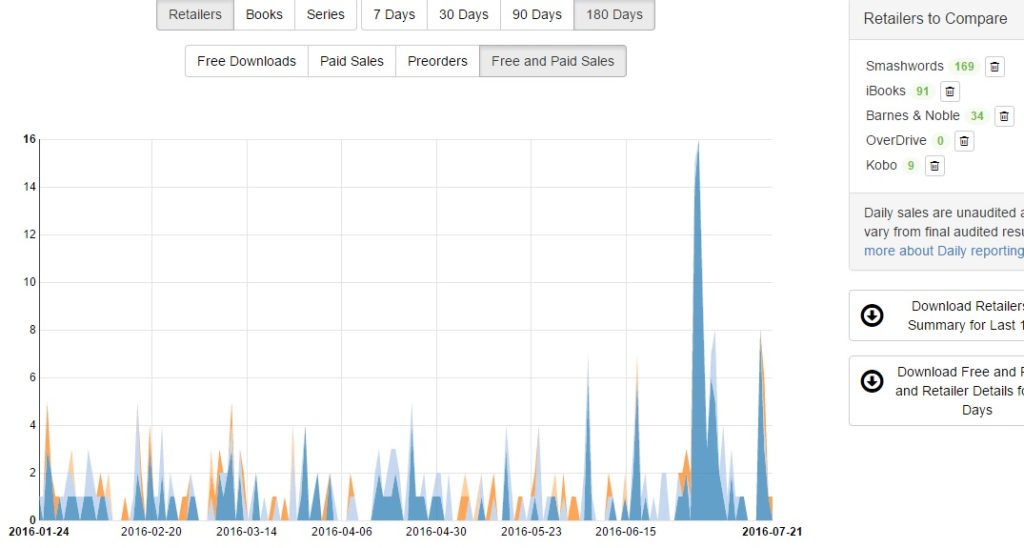 Overall I think Smashwords runs a great program by offering their sale. Where else can you reach new readers with free or deep discounts done with comparative ease? If you're a fledgling author looking for exposure, Smashwords and their Summer/Winter sale are a good place to meet your new fans. So mark your calendar for next year – and take advantage of this great sale.
If you want to learn more about Smashwords, Laurie Boris recently wrote about what Smashwords is good for, and we have lots of other articles about Smashwords here.