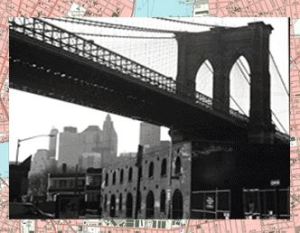 The Brooklyn Non-Fiction Prize will be awarded to the best Brooklyn-focused non-fiction essay which is set in Brooklyn and is about Brooklyn and/or Brooklyn people/characters. They are seeking compelling Brooklyn stories from writers with a broad range of backgrounds and ages who can render Brooklyn's rich soul and intangible qualities through the writer's actual experiences in Brooklyn. Submissions should be between 4 to 10 pages. (Up to 2500 words).
Prizes: $500 and five authors will be selected to read from their work and discuss their Brooklyn stories with the audience at the December 2016 event.
Deadline: November 15, 2016.
Entry fee: Free
For more information and submission guidelines, please visit their website.
---
Indies Unlimited is pleased to provide this contest information for the convenience of our readers. We do not, however, endorse this or any contest/competition. Entrants should always research a competition prior to entering.