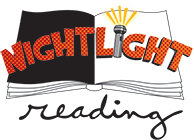 The 2016 Nightlight Readings Short Story Writers Contest is open to short stories up to 5000 words. Stories should appeal to at-risk boys in the 10-12 year age group who often stop reading for pleasure. This year's theme is mystery.
Prizes: First, second, and third place winners will receive prizes of up to $1,000 award plus certificate and publication of the story. All award winners will be publicized nationally by Nightlight Reading.
Entry fee: FREE
Deadline: Entry must be postmarked December 31, 2016.
For more information, please visit their website.
---
Indies Unlimited is pleased to provide this contest information for the convenience of our readers. We do not, however, endorse this or any contest/competition. Entrants should always research a competition prior to entering.