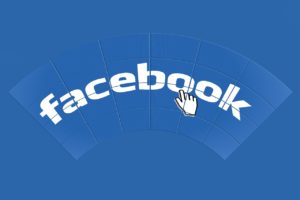 While it may not look like it at first glance, Facebook is undergoing major changes rolling in to 2017. It's nearly impossible to keep up with what is happening unless it's your full-time job. So let's see if we can help you keep on the cutting edge without going bonkers.
Our Facebook Page is one of the most ubiquitous tools for authors. It's like the Yellow Pages of twenty years ago. Unfortunately, it may become about as effective as the Yellow Pages of today. While it is not going away, Facebook appears to be putting their efforts into other bells and whistles of their platform.
Regardless, your Page is essential in developing your brand and a following. Implementing a "Call-to-Action" button and having quality "Tabs" can go a long way to building a robust Page. Depending on who is talking, there are two schools of thought as to where Pages are going. Overall interaction and impressions have decreased in 2016 in Facebook Page. As you may know, Facebook is all about "Reach." So does this mean the death of Pages? Not at all; the sheer numbers are ridiculous. It just means we need to incorporate other aspects of the platform within our Page.
The use of Messenger appears to be the focus of Facebook this year. Interaction with individuals is key. As Snapchat continues to gain market share, Facebook is adopting many of the same functionalities for Messenger. Tools that allow you to embellish videos and images with text and drawings are available only for individuals, however, that is about to change. This year, Facebook will release a mechanism that will allow "Snapchat" like stories to be created in Messenger and then posted as videos to your Facebook Page.
And the use of video keeps growing! As you probably already know, Facebook Live has taken the world by storm. A while back, K.S. Brooks showed us the way to a successful Facebook Live event. Did you think it would be a cool little fad? No way. Facebook Live is adding more advanced third-party tools and … wait for it … ads. Yes, of course, Facebook has recently announced that monetization of live video is on its way. Think YouTube type ads and you'll be on the right track.
Want some more good news about your Page? Okay, that was a little facetious. If you are into ads, you can take advantage of the new "Engagement" feature for targeting ads. You can target people who have interacted directly on your Facebook Page. If used the right way, it might be a nice way to get out your message directly to those who want to see it. Use it the wrong way, you'll lose a fan. You'll find this in the "Create a custom audience" section of the ads creator.
It's tough to stay on top of all the changes while trying to run our "author" businesses. In general, look for Facebook to expand the role of video … everywhere … not just in Pages. That might be a tough message to swallow, especially with us writer types (there's a reason we spend hours behind a closed door typing away.) In the end, just have fun and don't get caught up in the enormity of it all. Do what you do best. Keep putting out great books!