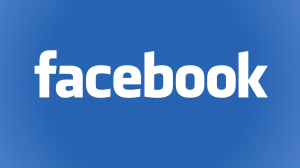 Facebook is changing the layout for its "Page." This is an opportunity to make sure you have everything in place on your Facebook Page. These changes give you more control and better visibility. As usual, they are rolling this out a little at a time; you may or may not have seen the change in your Page.
The most noticeable change is they have moved your smaller profile picture to the side; it is no longer obscuring your banner (cover) picture. Previously, your cover photo was littered with all types of things including, a Call-to-action button, Message button, Like button, and other junk. Now you won't have to design around those components, you can show yourself off in all your glory. Your cover photo should be at least 828 pixels wide and 360 pixels tall. Now is the time to double check your page so that it looks exactly like you want.
If you haven't put in a call-to-action (CTA) button, now is the time to do it. It will be featured below your cover photo to the right of the "Like" button. You may say, "But, I don't have a CTA!" Sure you do. At the very least, you can use your CTA button to connect to a buying link for your book/books. It's easy to incorporate and you can choose between a host of options including, email, call, sign up, watch a video and many more. You can even add different CTA's for mobile and desktop.
Now you have the basics for sprucing up your Page. However, it's a good time to check out a couple of other things. Do you have TABS on your page? If so, make sure that they have content. The About tab has become more prominent, so you might want to review your content behind that tab and update it. The tabs will stay stationary on the left sidebar, regardless where the reader scrolls, so there is an increased opportunity for your fans to click into the tabs.
In the old design, after the first four tabs, they became lost in a drop-down menu. Now with the move to the left sidebar, you can show off all your tabs and add custom ones without thinking that  nobody will see them.
I believe that the layout changes enhance our ability to get our message out while allowing more freedom on the Page. Take a few moments to clean up your Page and maximize its marketing power.