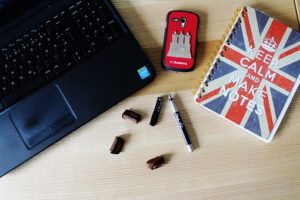 It is an accepted truism that those of us with high artistic aptitudes often lack business aptitude and vice-versa. Many writers bemoan the necessity of and time spent on promotion. We want to write. Most of us do not enjoy the aspects of our craft that involve promotion, marketing and the non-creative side of our profession.
Let's say that I am the poster-child for this problem. I have a website. When it was set up, (and I needed someone to do that for me) I promised myself I would post regularly on it. I don't. We are told by those who know that we need an email list and a newsletter to let fans, friends and followers know what's new, what's coming and generally stay in friendly contact. In spite of repeated self-flagellation, I have not done so.
We are told we need to maintain a social media presence and build a following there. We know we need to advertise on occasion, write guest blogs, participate in groups, network … The list is long and varied.
Over the years I have done my best (honest). Yet, although I have over 7000 Twitter followers, over 1000 Facebook friends and a strong connection list on Linkedin, I seem to be unable to use these sites to anywhere near their intended potential.
Why? Because I have techno-terror and promo-phobia. I am at the extreme end of the continuum. My aptitude, or rather lack thereof, for computer programs and techniques is so extreme that even the thought of learning and signing up for a new useful tool causes such anxiety that I freeze. I just don't "get it" and every step of the process is agony. What to most people is logical and easy, to me is a foreign language with an alien alphabet.
"How silly," you may rightly say. I have tried to tell myself that very thing for years. I have forced myself to set up accounts on the aforementioned Twitter, Facebook and Linkedin as well as Goodreads and several other sites. It took ages to work through those registrations and I was so proud when I could tell myself "I did it". But registering is only the beginning. I only stab at maintaining and growing my presence there. Why? Partly because there is more to learn, there are better ways to make them work for me that I fear I will not "get" or that will take so much time that it will not be worth it. What takes others minutes will take me hours.
Each time I hear of a new promotion site I ought to try, each time I think of learning the finer points within these programs, each time I see a post about a way to expand my reach on new sites, my head tells me to do it. Then my gut clenches, and I procrastinate so long opportunity or the inclination passes. Once more, I feel like a failure.
I have berated myself so often for my lack of effort. After all, it's supposed to be easy – everyone says so, right? Thinking about my lack of aptitude for this aspect of my career undermines my confidence. I feel utterly stupid. This past winter it got so bad I almost gave up writing altogether. After all, what's the point if no one will read it?
Yet, the pressure to build an email contact list and to use it for promotion has not gone away. I still feel the "need" to write. I want people to read what I write. I want to make the occasional sale, to get the odd review, to see that someone bought the second or even third book after enjoying the first.
The extremity of my problem recently came to the attention of a friend. She, a hybrid writer, both traditionally and self-published, discovered and extolled the virtues of BookFunnel as a tool for building an email list.
I mentioned my phobia to her and how my lack of aptitude held me back. "Oh, it's pretty easy," she said, "I'll help you set up MailChimp and get you started on BookFunnel". I could have hugged her. In fact, I think I did hug her. We set a date. I worried, lost sleep, and my anxiety grew until the appointed time.
When we began to work through registering on MailChimp and creating my email list, she sat beside me and coached me every step of the way. It took some time and we encountered a couple of minor setbacks but we got both the MailChimp and BookFunnel sites set up.
Afterward she remarked that she had never seen anyone so uptight, that I sat with my shoulders hunched, had trouble finding files because I was so anxious and seemed frozen at times. But she also told me that I had needed far less help than she anticipated.
This was the first time, with the possible exception of the friend who helps me with my website (thank you Carolyn) and saw some of this, that anyone had actually witnessed just how extreme my fear was, and how crippling it is. In a way, it was a relief to have this acknowledged. Somehow I felt less alone with it. Jane Ann, I think I love you.
Now I have registered for two promotions on BookFunnel and in order to do my part I must write and post a newsletter on MailChimp to promote them.  There is, obviously, a deadline involved. My wonderful friend has offered to come back and coach me through that part of the process. That means that I will follow through, this time at least. I hope I succeed in growing my email list. I hope I gain some new interest in my work. I hope that the results will build my confidence enough that I will continue to follow through with newsletters and promotions.
Will it work? Will my anxiety dissipate enough so that I actually am able to carry on with this? Only time will tell. Wish me luck. I think I'll need it. But Rome wasn't built in a day – was it?