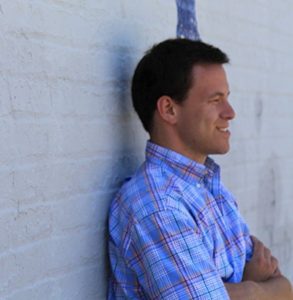 Guest Post
by Hunter Gardner
In March 2014, a dream of mine came true: I became a published author. Bitingduck Press, an independent press outside of Los Angeles, released my young adult novel SCHOOL. and though I had been writing since age sixteen, that was the moment when I felt like I could truly call myself a writer.
While the publisher was very good to me, it became immediately apparent that marketing the book would be primarily my responsibility. There was the Facebook page, of course, and family and friends ready to buy, but with the ever-growing mountain of content constantly piling up in front of the masses, I had no idea how to get my book to stand out.
What I didn't account for was "on-the-ground" promotion and networking, or working with local libraries. That's why I wish Indie Author Day had been around in 2014.
Indie Author Day is a great opportunity for authors to bring their ideas to their local libraries and collaborate in a way that builds local community while also putting a spotlight on indie authors and their works.
Libraries are excited to take part in the event; however, the programming is left up to each individual library. This is how authors can create their own value. By coming to the table with their own original ideas, authors can help their local libraries fill out the day while creating programming that ensures that he/she will be in front of a supportive (and ready-to-buy!) audience. This is what I call "free pizza" — coming in with an idea that is easy to say "yes" to which leaves everyone better off.
Here are some ideas for how authors can approach their local libraries:
Put together a local writers panel
As a local and/or self-published author, do you know others like you in the area? Gather up your fellow writers and have a panel discussion. You can talk about more practical items like the publishing process from start to finish, or more creative ones like how your local community inspired a character, setting, or the plot of your story. How do you hope local residents will react to or learn from what you have written? What does the panel, as citizens, seem to be saying with their work?
Do a book reading
People in your community will love to hear that one of their own is now a published author. Give them a preview of the book by doing a book reading. You can walk through how you developed the story, give personal insight, pick favorite passages that 'tease', and wrap up with a Q&A session.
Play host
Want to use your platform as an author to give others a chance to be heard? Be a leader in the creative community by hosting readings from others, or create an open mic format. By being the facilitator, you will position yourself as an artistic professional, and be able to talk about your own work as well.
Integrate a second talent
Outside of being a published author, do you have another talent–hidden or otherwise? As for myself, I have been doing improv comedy for the better part of the last five years. It would be a fun challenge to create an improv workshop for writers, essentially finding ways that the elements of improv comedy and improvised performance could help writers break through walls like creating original characters or keeping the plot of a story moving forward with interesting choices. Lots of room for creativity here!
More about Indie Author Day
Indie Author Day is a one-day event that puts libraries in the driver's seat to support their local indie authors. In its first year, Indie Author Day became one of the largest single-day library events in North America, with over 250 libraries participating in 44 different states.
Any library can participate by simply registering on the IAD website. Likewise, any author can inquire about their local library's participation. While libraries receive support for connecting with their local authors, as well as other resources like workshop videos from IAD sponsors and IAD branded collateral, they are also autonomous in how they celebrate the day. That means authors can take initiative and be proactive! With your ideas, help libraries help you.
As a writer, I see Indie Author Day as a great opportunity for aspiring and published authors alike to get in the same room with other industry professionals, potential readers, and the librarians who can be their strongest advocates.
In my case, I would have loved to have participated in an event like this. If I hadn't picked up on it, I have no doubt my industry-savvy publisher would have, putting me face-to-face with the audience I needed to be in front of the most: readers who support local writers. Who knows what may have come.
Fortunately for those who have had their dream come true this year, they won't have to ask the same.
---
Hunter Gardner is a content creator for BiblioLabs, a hybrid software-media company with a focus on using technology to give new life to historic books and other media. His young adult novel SCHOOL. was published by Bitingduck Press in 2014. Learn more about Hunter at his website and his Amazon Author Central page.