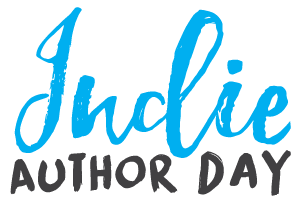 Guest Post
by Debbi Mack
When I was invited to be the featured speaker on last year's Indie Author Day at the Washington County Free Library in Hagerstown, Maryland, I was both honored and surprised. Me, a featured speaker? What had I done lately that merited that designation? While it is true that my first novel made the New York Times eBook bestseller list in 2011, it felt like forever since I'd enjoyed anything like that sort of "success," at least in the traditional sense of that word.
However, I really wanted to do this event. As one trained in library science and a "frequent flyer" (borrowing-wise) at my own public library, I'm a huge supporter of libraries and books, in general.
When I prepared for the speech, I approached it as one who embraced the opportunities that self-publishing provides, rather than anything extraordinary that had happened to me recently. Because, despite all the griping one hears among authors struggling for recognition amid the flood of self-published books, this truly is the best time ever to be in indie author.
As an indie author, you have no worries about word count, genre conventions, deadlines, or any other publisher's expectations. If you write a good story and establish a connection with your readership, you can sell your books. You can blog your books, podcast them, or even make them into short films. Your options are limited only by your imagination (and, of course, your budget, but that's a whole 'nuther subject).
As I do with any public presentation, I tried writing my thoughts on note cards. And I tried to practice just a little, so I'd be talking to the crowd instead of staring down at the podium.
When I arrived on the day of the event, I was greeted with the sight of tables (with tablecloths!) arranged around the room — one for each author — where we could meet readers individually and sign copies of our books. Libraries are so cool about doing things like this, as opposed to trade shows, where one is responsible for much of your own set-up (other than the table).
Part of the fun of this event was seeing author friends I hadn't run across in ages. It had been a while since I'd attended a writers' conference, largely because conferences cost money. The library, on the other hand, brings one together with readers and authors for free.
But the biggest surprise for me was running into an old friend I knew from back in the days when I worked as a waitress at Farrell's Ice Cream Parlor in Wheaton, Maryland. This eventually led to connecting with him and several other friends from the restaurant on Facebook. And, for once (ironically), I felt like I was using Facebook for its proper purpose.
The talk went well — better than I'd expected, as they always seem to do. Like most writers, I'm somewhat introverted and slightly averse to public speaking. But doing that talk was an awesome stretch for me. Not only was it a great way to talk to readers directly, but it reminded me how much I love libraries. A writer's life can be somewhat isolating, so going out and being with other people energized me. Not to mention re-connecting with old friends I hadn't seen in years.
---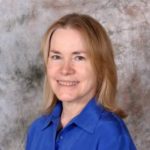 Debbi Mack is the New York Times bestselling author of the Sam McRae Mystery Series, featuring lawyer-sleuth Stephanie Ann "Sam" McRae. She's also published an award-winning young adult novel, a thriller, and several short stories. To learn more about Debbi, visit her website where you can subscribe to her Crime Cafe podcast, or check out her Amazon Author Central page.