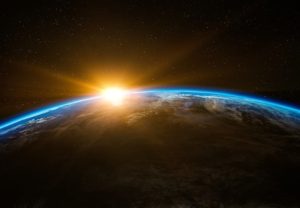 I was recently tasked with putting together a publishing workshop for my local library. As I researched and gathered information, I realized everything they needed to know was available right here, on IndiesUnlimited.com.
One of the participants of my workshop said she'd often stopped by to read the IU blog, but hadn't taken the time to look around the site. I think that may be true for a lot of people, but if so, they're missing out on a world of information – all free.
For example, look up at the top of this screen. Two of my favorite places to visit are the Resource Pages, and the KnowledgeBase.
Click on KnowledgeBase and you'll get a long list of categories including Resource Pages, Writing, and Publishing. Each category has subcategories with a list of links to specific topics that can help you. For example, under Writing there are links leading to articles on grammar, punctuation, characters, and editing.
Back at the top of the screen, hover over Resource Pages, and you'll see everything from book formatting, to publishing scams, to sites with free graphics and music. You can click to learn about free sources for creating a book trailer, a list of sites for book promotion, and even a glossary to help you understand all the weird acronyms you may come across in the world of self-publishing.
The Free Promotion tab at the top of the page will tell you about free promotional opportunities offered by IU. The Book Promo tab will give a list of sites for both free and paid promotional opportunities. Do you love writing flash fiction? Click the tab on the top to learn about IU's Flash Fiction challenge. You might even get your story published.
Still can't find what you need? Type keywords into the search box on the right of every page.