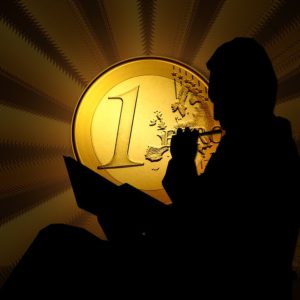 Over the years we've have several posts regarding companies that some call vanity presses or vanity publishers. About three years ago we had an entire series of posts about these companies, called #PublishingFoul. Five years ago there were two major players in this arena: PublishAmerica and Author Solutions with a few other smaller companies using the same business model.
The two biggies operated under a myriad of different names with foreign subsidiaries and multiple imprint names. Keeping track of them was tough. But a rule of thumb that is attributed to author James D. Macdonald that "money should always flow toward the author" was all a wannabe-published author needed to know to avoid becoming the victim of those who would prey on the less informed. But the only thing constant in the world is change, and over the last several years a lot has changed, both in this portion of the publishing industry and in how authors can protect themselves.
PublishAmerica changed its name in 2014 to America Star Books. In 2017 they changed their name again to ASB Promotions and are reported to have stopped accepting new authors, apparently going another direction as a company. One down.
Author Solutions has had better luck, first being acquired by the Penguin Group, one of the "Big 6" publishers which then became the "Big 5" when Penguin Group was acquired by Random House. Then in 2015, Author Solutions was sold to another company but they continue to operate as they have in the past under a bunch of different names (see those listed in the Wikipedia article linked above if you're curious what those are) and they have relationships with traditional publishers (Simon & Schuster) and companies you'd expect to be pro-author (Writer's Digest).
In addition to the big vanity presses with their different imprints, there are smaller players popping up all the time as others, such as Tate Publishing that specialized in the Christian book niche, go out of business. How does an author protect himself in the current environment?
The short answer to this is that it's tough. Predatory companies are calling themselves "self-publishing companies" when they're just the same old wolf as before, masquerading as a sheep. The old rule, that money should flow to authors, still applies. The problem is that a self-publishing author is now wearing two hats, that of the author and that as the publisher. The money from his left hand (the publisher) flows to his right (the author), but the potential for the author's publisher persona to need to pay out money for legitimate reasons exists. Editors, proofreaders, and cover designers don't work for free. If you can't do that yourself, unless you've got some amazingly talented friends lined up to volunteer, you've got to hire someone to do it for you. (And NO, you can't do all those things yourself, although maybe you can figure out how to get them without paying.) Then there is the question of what is a reasonable price to pay for the services you do need. (Those predatory vanity publishers have always been willing to sell you editing and cover design services although the service might have fallen short and the price might have been way too high.)
There aren't any clear-cut answers to these questions. One place to start might be to look at what the majority of self-published authors do, both the things they have done and what they've paid for those services. In 2015 we did a survey on that to get a handle on the process of self-publishing. You can find the first post of the five-part series here.  You can find the entire series here. This should give you a good handle on the things others are actually hiring to have done and an idea of what a reasonable price was a few years ago. Talking to a few author friends, and checking out this article by our admin, K. S. Brooks, might help to determine what others are paying now. I'll bet some of the more experienced authors have some ideas as well. Tell us in the comments how a newbie can avoid being taken advantage of while still hiring the help they need to publish a quality book.