Guest Post
by Dale E. Lehman
Readers and writers are flocking to Medium.com. Join the flock! With an Alexa rank of 272 as of this writing, Medium is free of advertising, sponsored content, and other annoyances. It's all about quality writing, great stories, and keen insights. As a writer, you'll reap many rewards from a Medium membership: read a variety of voices on a range of topics, put your writing in front of the world, and even earn money.
The idea is simple. For a modest membership fee of $5.00 US billed monthly or $50.00 US billed annually, you get full access to every Medium story. You don't have to pay, but guests are limited to three articles per month, just enough to whet your appetite. When you read an article you like, clap for it. Each article is accompanied by a hand icon. Every time you click the hand, you're giving an article a clap. Clap once or five times or fifty. It's up to you. The more you enjoy an article, the more you can clap for it.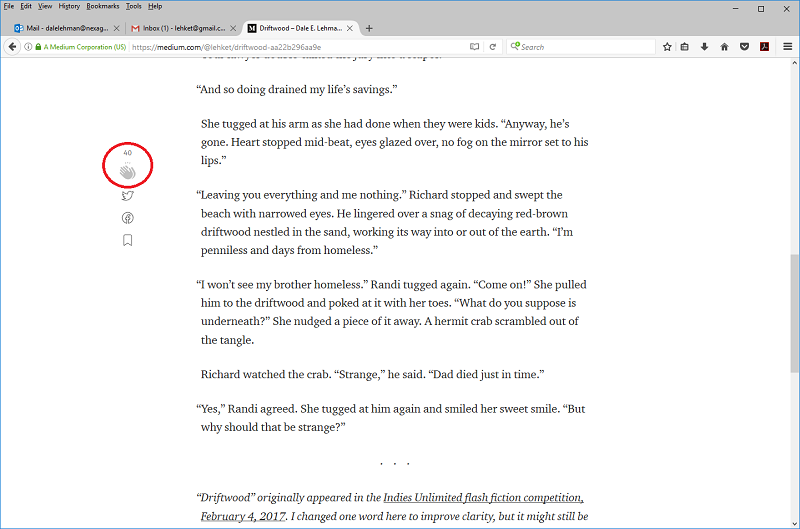 Claps are part of the Medium ranking system. They're mixed with views and how much time members spend reading a story to churn out a magical number: the author's earnings! That's right, Medium pays you for posting stories that members read and clap for. That's why you should pop for a paid membership. Only reads and claps by paid members count towards payment, so all Medium authors rely on paid members. To partake of this financial deliciousness, join the Medium Partner Program by clicking on your avatar and then "Medium Partner Program" in your member menu. You'll be asked for account information for your monthly earnings deposit.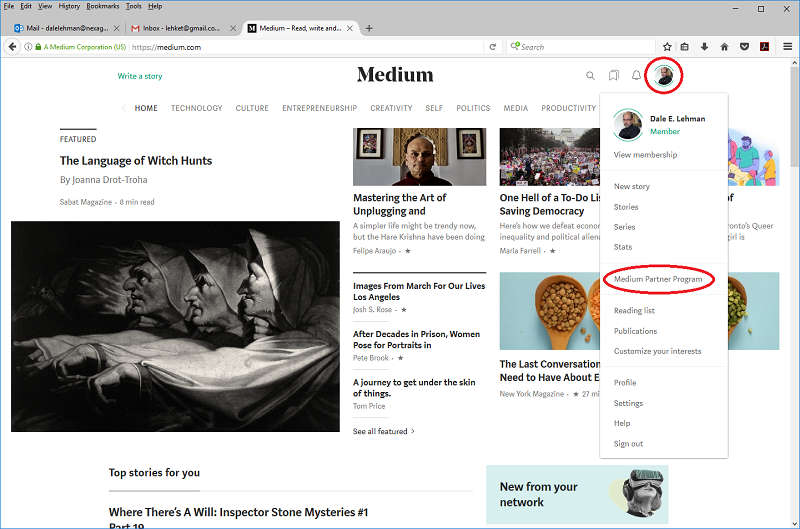 How much do you get paid? Not a great deal, generally, at least not at first. Nevertheless, since joining I've earned about one month's membership fee each week. At that rate, I expect to be in the black by $160 at year's end. I won't get rich, but making a small profit is as easy as sneezing. Just write good stories and get a few people to read and clap for them. Top Medium earners make thousands of dollars.
How do you get reads and claps? Medium offers a social component. You can follow authors you like and comment on stories you read. Comments garner claps, too, but those don't earn money. A good way to get reads and claps is to follow other members. If I enjoy a story, I follow that author as well as clap. If possible, I leave a meaningful comment. I also follow anyone who follows me or comments on my stories.
Next, Medium interfaces with Facebook and Twitter. When you set up your account, you can import from those services any of your followers who have Medium accounts. You will automatically follow them on Medium, and they will automatically follow you. Don't be shy. Use that feature. Likewise, when you create a story you can share it on Facebook and Twitter. Finally, you can share to those services any article you read.
When you create your account, or any time thereafter, customize your interests. This allows you to follow broad subject categories such as art, marketing, politics, sports, and much more. Medium gives you suggestions based on your current interests and reading history, too. Follow whatever takes your fancy. On your home page, you'll be shown a selection of new stories based on your interests. You can also receive newsletters customized to your interests. Best of all, when you write a story and tag it with appropriate keywords, your work will appear on other people's home pages and newsletters. Medium promotes your stories for you! Naturally, you should do your own promotion, too. Post your Medium stories to other social media such as Goodreads groups, and ask people to read and clap for you.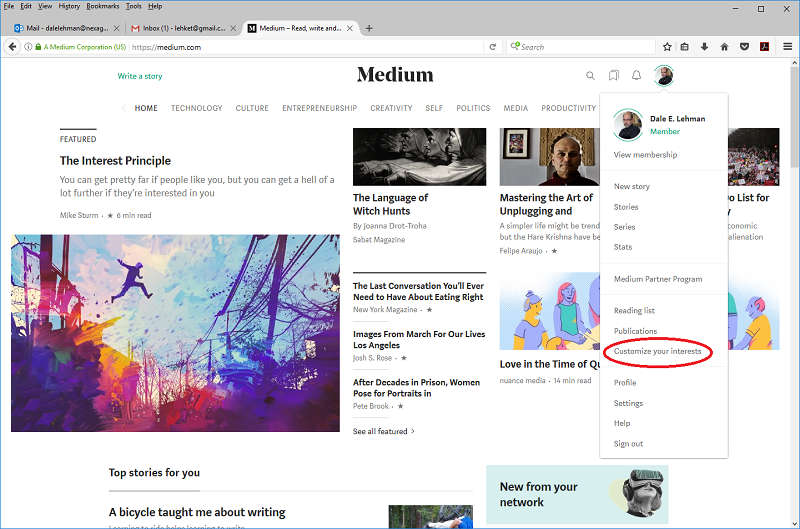 Medium supports two other methods of showcasing your writing. One, called a series, allows you to create a set of linked posts. I haven't tried this, plus series currently don't earn money, so I won't cover them here. The second is the publication. Publications are an electronic form of magazine. They have owners, editors, and writers. Usually you must submit and be accepted before your work will appear in a publication. Anyone can create a publication. Some are owned and written by a single person, while others have editorial teams and accept submissions. Some belong to big-name publications like The Washington Post. Acceptance by a major publication is the summit for a Medium writer. Try it, but don't expect instant success. If a publication accepts submissions, they will provide submission guidelines and procedures in their profile.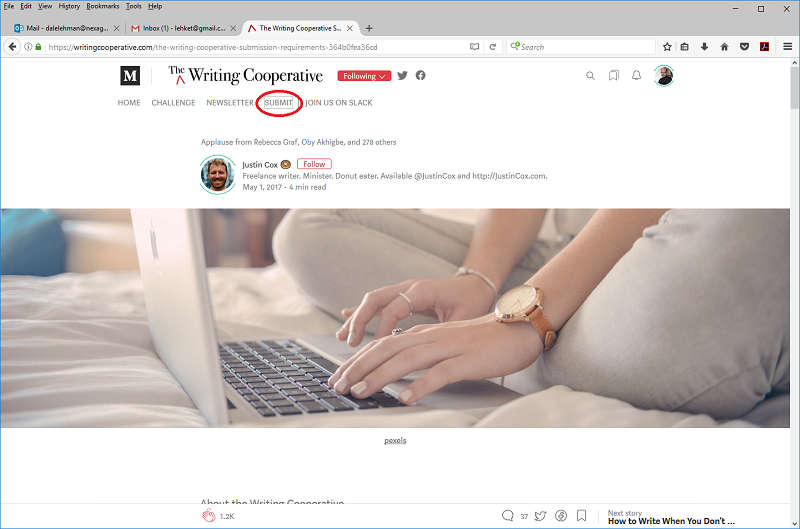 That, in a coconut shell, is what Medium offers. Next time, I'll lead you through writing your first Medium story.
---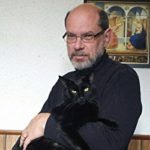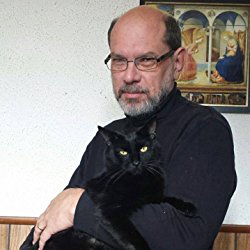 Dale E. Lehman is a software developer, amateur astronomer, and novelist. His third Howard County Mystery, Ice on the Bay, is due out in February, 2018. His writing has also appeared in Sky & Telescope. You can learn more about Dale on his website and his Author Central page.