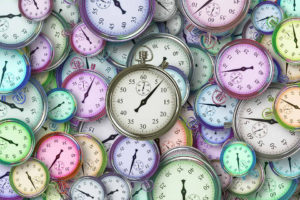 From the IU mailbox:
I love your advice about motivation, writing every day. Nevertheless, I finished the first draft of my novel last year and have been editing/rewriting it ever since. The 2-part question is: 1. When you say to write every day, how much does editing impinge on the time for writing, or does editing and writing count as the same thing, at least as far as the advice goes? 2. If I should be working on a new writing project to keep the writing juices flowing, how can I keep focused on finishing the editing of the first one as well, and not let it be just another abandoned project?
I believe this is a common issue with writers: how do we balance the many aspects of our work? Obviously we can't simply write creatively all the time; once we've finished our first draft, the project still requires much tweaking and noodling. And does that tweaking and noodling "count" as writing? I'll tell you how it all shakes out for me, and you can give us your take on it in the comments below.
When I retired from my day job four years ago, I had no plan for how my days would be structured nor how I would manage my writing inside the new "free time" of my ordinary life. Luckily, as often happens, having no plan meant that my schedule evolved organically out of my own energy level, my desires, and the needs of daily life. After four years, this is how it has shaped up, and this is what works for me.
I have high energy early in the day, so I devote my mornings to (daily life) running errands, doing housework, walking the dog, hiking, (writing life) editing, researching, blog posts, and rewriting. These are the times when my brain is attuned to goals, to tackling problems/challenges and solving them. To handling and crossing off things on my list. And it uses a completely different mindset than regular writing.
My afternoons are for writing — real writing. That's when everything else fades away and I work solely on my latest WIP. This is the time when my analytical brain takes a siesta and my creative brain is let off-leash to gambol and play. This is when I'm reeling out the possibilities — if my character goes here, what will happen? If s/he does that, what will happen? — and I'm choosing the path of my story by jumping from one stepping stone to another. There are no goals, no lists, no errands except to go where the story goes, for as long as it goes. Or dinner time, whichever comes first.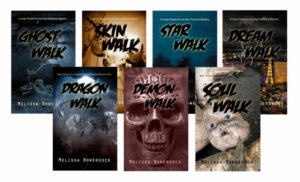 So how do I handle the different phases of the multiple books I'm working on at any given time? That whole thing has sorted itself out, as well. For the last fourteen months or so, I've been writing a paranormal mystery series. It didn't start out to be a series, but it sure ended up one, so as long as the ideas keep coming, I'll go with it. Last year I published seven books in twelve months. This year is already shaping up to be the same. I'm currently working on Book 10 of my series, and already jotting notes for Book 11.
How do I juggle them? I just released Book 7 a couple of weeks ago, and I've already finished my first promo push for it. Book 8 is out to a few beta readers while my cover designer is working on the cover. Once I get that and the feedback from my betas, I'll make my last corrections and then I can release that one. In the meantime, I'm typing up Book 9. I handwrite my books, so once they're written, I have to type them up. When I've got Book 9 all typed up, it will go out to betas and my cover designer. All of these tasks go in the morning half of my day, and the afternoons are devoted to writing on Book 10.
I guess it's a good thing I've never been terribly single-minded. I like having lots of varied things to do, and I like being able to jump from one to another without getting bogged down in one. I've found I can do a little bit of many things during my busy mornings, and eventually it all gets done. I won't lie; there are times when it feels overwhelming, but if I keep chipping away at the various tasks, I do get them completed at some point. I may not progress at breakneck speed, but I make progress on all of it every day, even if it's just a little bit.
How do I stay focused while working on three books at once? Again, it's a matter of using a different mindset. The grunt work — editing and rewriting — is done with the morning brain that loves to keep track of how many times I use the word "just" or what the heck I named my tertiary characters. The actual creative writing is all done by the afternoon brain, which knows it has no limits, no boundaries, and can run as far and as long as it likes. Two separate brains, two separate methods of working, two separate ways of getting things done. And because they are separate, they never bleed one into the other.
I hope that answers your question, or at the very least gives you ideas on how you might structure your day and workload to accomplish all your goals. If anyone else wants to chime in on what works for you in the comments below, please do. After all, there's no one right way to do this amazing thing we do. It's as individual and as special as each one of us.