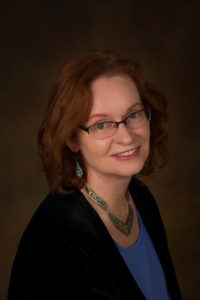 Guest Post
by Ellen L. Buikema
While perusing Facebook, I noticed a post in the Indies Unlimited Fans Group that piqued my interest — the new "add your video" option for your book's Amazon sales page. I state upfront that technology and I do not always have an easy relationship, but this looked so promising that I thought I would give it a try. Please note that not everyone is seeing this option on their books' pages yet. If you have the capability, this is what it will look like: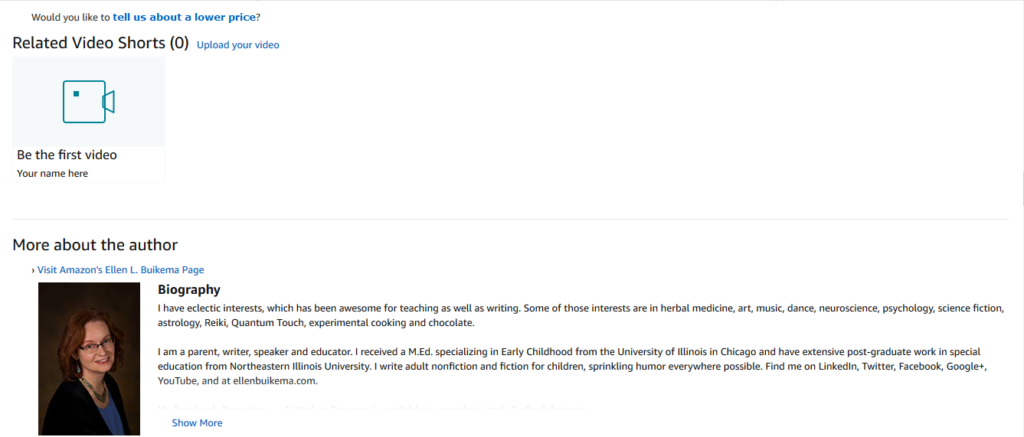 Step 1.  Click on "Upload your video" (see above). You will then get this screen: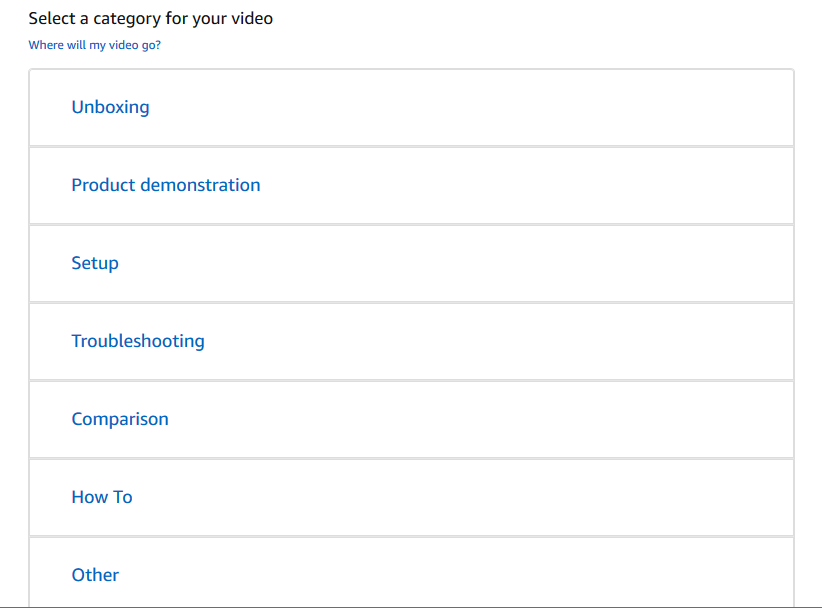 Step 2.  Decide how you want your video categorized. I clicked "Other."
This brings up your video files.
Step 3.  Choose the file you want displayed. In my case it is Charlie's New Beginnings.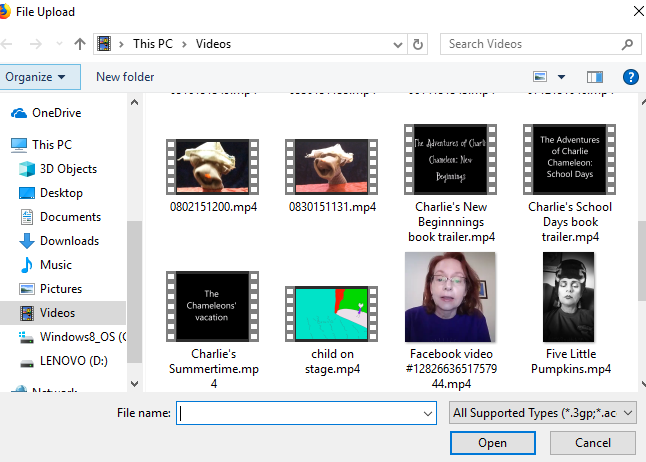 The video file will upload.
Step 4.  Give it a title and description (optional) and press submit if you are satisfied with the video. As stated on this screen, you can view and manage your videos by going to "Your Account" and then selecting "Your uploaded product videos."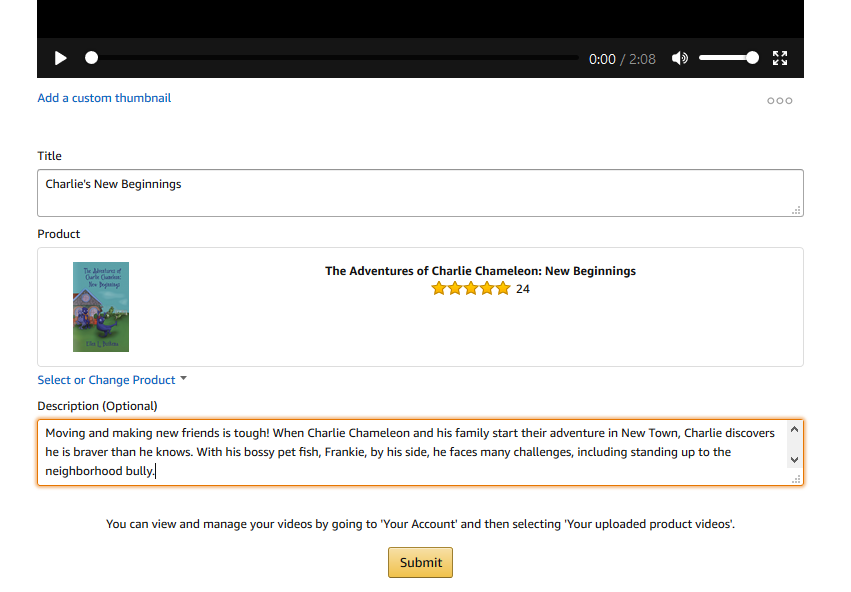 Step 5.  Press OK. Huzzah! Now it's time to wait. 

I didn't have a lot of luck with "Your uploaded videos" so I went to amazon.com/CreatorHub and this is the screen that pops up.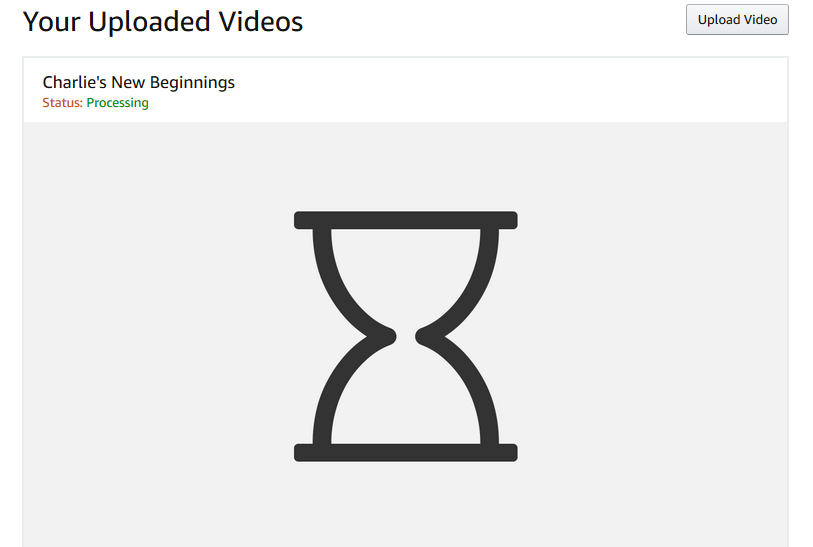 This is the second time I've uploaded Charlie's New Beginning as the first one is attached to the physical book and I wanted a video for the Kindle version as well. Since this is the case when I scrolled down, I saw the Charlie's New Beginning video short that I had uploaded for the physical book.
Just to see what happens, I clicked on Upload video while it is still processing. The screen reverted to the select a category for your video as if you were getting ready to upload another one.
The wait is 24 to 48 hours, although I suspect it may be less.
After more than enough time I checked to see if the video was on the sales page. It was not.
Step 6.  Go back to amazon.com/CreatorHub, pressed upload video, and rechecked the sales page. Success!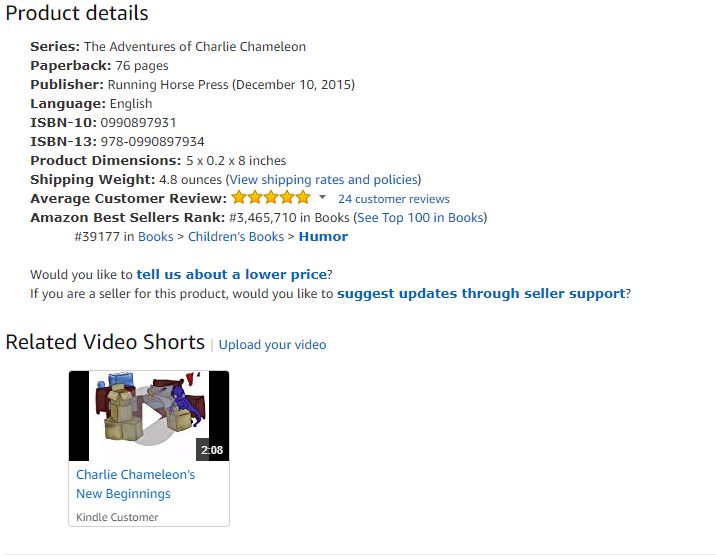 [Note from the admin: Here's another good reason to have a book video trailer! You can learn more about these on our video trailer resource page here.]
---
Author, speaker, and former teacher, Ellen L. Buikema has written non-fiction for parents and a series of chapter books for children — sprinkling humor wherever possible.  Her WIP, The Hobo Code, is a YA historical fiction novel.  For more information, go to Ellen's website or her author central page.