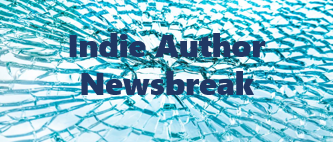 Thank goodness it's Friday. Of course, you know what this means – it is time once again for your weekly booster shot of news serum! So, roll up those sleeves and hum a happy little tune while we affix this ginormous needle of enlightenment. It's for your own good and there's no copay!
Is your writing plagued with bloat? The word doctor is in. This week, grand rounds include a case study on the signs and symptoms of redundancy in writing.
Joanna Penn has a prescription for enriching your writing through travel. She states, "Even a trip to the other side of town can infuse your writing with new and exciting energy." Not sure about that. For some of us, a trip to the other side of town may involve gun-play.
It can be frustrating to take the pains to set your characters apart in physical description and voice, only to realize you didn't use a very rich palette in making their mannerisms as distinctive. If you're up for a little exploratory surgery on that manuscript, here's a neat post on crafting a body language voice.
Finally, Joel Klettke has some great advice on diagnosing and treating problems in writing. An ounce of prevention, people!
That's it for this visit. Be sure to stop by desk to schedule your appointment for next week. We may have your test results in by then.