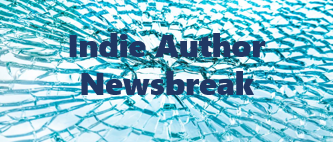 Happy Friday once again. That means it's time for us to break the news for you. After a short hiatus loaded with coffee, gruel, and ice cream, our benevolent staff has combed the internet so you wouldn't have to. They're a great group, aren't they? Here's what they came up with:
There are plenty of reasons why writers should self-publish, and just one of them is maintaining control of your copyright. Here's a great case for why you shouldn't sign your rights away, by Kristine Kathryn Rusch.
We've had quite a few articles about dialogue tags, but none recently. (Yes, I spell it the British way because I'm classy.) Here's a refresher course on dialogue tags and how to use them in fiction writing by proofreader and copy editor Louise Harnby.
You know you're an indie author when a meatgrinder has nothing to do with meat, a kindle is not a fire, and … well, you get the picture. But for the newbie, the lingo can be a little confusing. Here's a guide to some self-publishing terms that you may find useful from PublishDrive. (By the way, we do have a glossary for authors here on IU… just sayin'.)
And what good would we be if we didn't include something spooky for Halloween week? Well, of course we would still be awesome, but this just makes us awesome…er? Yeah. Awesomer. Frankly, I find all the advertisements scarier than the story, but it is an interesting tale of The Ghostly Residents of the Famed Literary Hotel Chelsea by Nancy Snyder on Book Riot.
That's it for the news this week, unless one of those ghosts at the Chelsea tells us the winning lottery numbers. Have a good weekend.