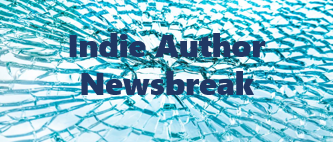 Well then, moving a little slowly from all that turkey yesterday? Grab a cuppa and check out these publishing industry articles that meant your fearless admin had to slog through tons of stuff to find the gems to share with you today. Yes, people, there are lots of other blogs out there using lots of words and even sentences – but she braved them just for you! In this installment:
Anne R. Allen shares some great advice for self-publishers, including the rapid release method in this article called Want to Self-Publish Fiction Successfully? Follow These 9 Tips.
It seems that Amazon has been having some problems with international platforms, as the indubitable David Gaughran reported on his site in KDP Books Unavailable To International Readers. The issue may or may not have been resolved in full at this time according to some commenters on the article.
Joanna Penn recently attended the Independent Author Conference and was nice enough to share what she learned there in a blog post. There are some interesting points that should be very useful to folks in her article 5 Tips For Successful Publishing And Book Marketing. Lessons Learned From The Independent Author Conference.
I bet we all wish we had an office manager like the one Amber Lynn Natusch worked with. On a dare, Amber Lynn self-published her first book, and the rest is history. Read more in the Valley News.
For those of you who have already published a few books, this won't be news. But it's nice to see a writer come to the realizations we've all been telling the world for a while. In this article, screenplay writer Brian Fitzpatrick discovered a number of lessons while converting his screenplay into a novel.
That's all we have time for this week, folks. Thanks for being here. We're thankful for this great community and each of you is a part of that. Good luck with your book sales this big weekend!