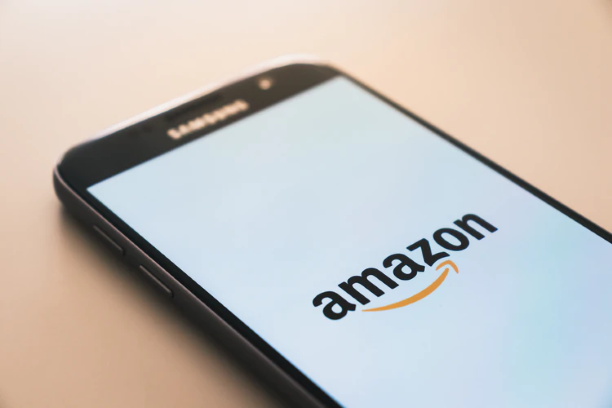 Guest Post
by Dave Chesson
Amazon ads can be a big opportunity for authors looking to up their sales especially during a time where it's difficult to write the next book (like now, for instance). But if you don't know how to use them intelligently, they can also be a big waste of money and time.
In this article, we'll look at 9 tips all authors can use when advertising on Amazon, including:
How to get your book appearing next to the biggest authors in your genre
Why it's okay to lose money on some ads
How you can make sure your book doesn't end up in the wrong hands
If you're new to Amazon ads, you probably want to take a look at this introductory article by Melinda Clayton first and then come on back here.
1. Choose Manual Keyword Targeting
Keywords play a huge role in ads because they help you control where your ads appear and who sees them. By default, Amazon chooses keywords for you to target–but you can select your own keywords for your Sponsored Product ads. You can do this by selecting 'Manual targeting' and then scrolling down to add your keywords.

Sure, you can let Amazon do the targeting for you, but doing it yourself will allow you to explore more options and find better opportunities. You can find ad keywords in plenty of the same ways you'd find regular keywords, there's even a dedicated tool inside
Publisher Rocket
to help you do just that.
It's important to have at least 200 keywords in each of your ads–yep, you heard right… 200 keywords.
2. Target the Books of Authors in Your Genre
Using your ads to target a popular author in your genre can be an effective strategy.
If shoppers are already searching for the author, and your books have some similarities, you can use ads as a chance to get in front of your ideal readers.
Selling books through these keywords can also be a way to get yourself on the 'also-bought' section for that author. Though, that's entirely dependent on whether the person who's on another author's page buys their book and then clicks on your ad and buys your book too.
If you're targeting authors who write books like yours, and you understand your target market and have books that fit it, this could work out for you. Especially in markets with voracious readers.

You may be wondering why "also-boughts" are important. Well the "also-boughts" are one of the main ways Amazon suggests new books to their readers. So, if your book makes the "also-bought" section for a well-known independent author in your genre, there's a fair chance that you'll get sales. I wouldn't suggest you go for traditionally published authors like J.K. Rowling, though, as those types of keywords will be highly competitive and cost you too much for little return.
3. Target Books on the BookBub List
In a similar way to the previous tip, you can target books that have been recently featured on the BookBub daily email — these books get thousands of downloads, and you can take advantage of that.
Also, books that appear on BookBub will more than likely be less competitive than the big-name authors in your genre. For example, it's going to be cheaper to target an indie author who writes vampire fiction than it would be to target the Twilight series.
Thanks to BookBub promotions, there's a good chance these keywords will lead to traffic.
4. Target Books That are Being Turned into Film and TV
Again, more eyeballs on a book you're targeting will likely mean higher sales for you. So, see if any books similar to yours are being turned into movies or TV shows. You could technically target movies or shows that are in a similar genre to your story, but I would hesitate to do that unless I had real evidence that those movie or series lovers were also reading in my genre.
5. Know Your Budget
With Amazon ads, it is so easy to set your ads and look back a week later to see an unwelcome surprise….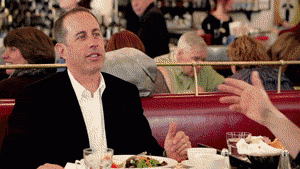 On the other hand though, you can also set an ad budget so small that you don't get enough clicks and data to make good decisions.
First things first, let me just say that ads are not meant to be left unattended. You should be checking them regularly to avoid these kinds of surprises.
And when it comes to budget, you can get away with a budget of $5 per day per ad if you target the correct keywords. If you'd like to know more about finding those keywords, I have a free Amazon Ads Course you can check out.
With a budget of $5 a day, you should get enough data to know if your ad is working without spending too much–but that data will probably have to accumulate before you can make any decisions. I like to leave my ads running for between two weeks to a month before I make any drastic changes. Sometimes, though, it's pretty easy to identify which ads just aren't performing at all–these are the ones that waste your ad spend and garner you little or no sales. Those, I would turn off.
6. Make the Most of Negative Keywords
AMS ads are great because, if done well, they put your books in front of the people most likely to read them. A big part of getting your book to the people that would love it, is hiding it from those who wouldn't.
This is like threading a needle sometimes.
A way you can do this is by using negative keywords with your ads. These are words you don't want to show up for. This is a great way to make sure your book doesn't end up on the eReader of someone who's likely to not enjoy the story and maybe even leave a negative review.
For example, if I was marketing a Science Fiction book that classic Star Trek Sci-Fi fans wouldn't enjoy, I'd include Star Trek and similar phrases in my negative keyword section. So, that way if they search for "Science Fiction Star Trek," or something similar, my book won't appear.
This is also a great tool if words in your book title, or your keywords chosen, have more than one meaning.
7. Know When to Hold Them (And When to Fold Them)
As I mentioned, you'll want over 200 keywords to start advertising–but you won't end up using all of them. At the start, it's a good idea to keep a close eye on which keywords are getting conversions and which ones aren't moving the needle.
From there, pause the keywords that aren't performing as well as you'd like. One poorly performing keyword can really mess with your overall ad success — these are the type of keywords that get a lot of clicks, but not many sales. A very low click-through rate (CTR) also isn't a great sign.
As your ad develops over time, you can cull the worst performing keywords from your list. You may only end up with 30 or so keywords by the end of the process, but they'll be performing at a high enough rate to make your ad successful.
Personally, I like to bid low on my keywords at the start and see if I can find any bargains. I know a few authors who get really low bids because their keywords are super relevant to their books and are what readers are searching for.
8. Know the Profitability of Each Sale
When you're playing with numbers, you need to make sure you use the right numbers.
Many new authors (and some experienced ones) don't know how much profit they make per sale. Also, many assume the 'total sales' number in their AMS dashboard is their profit. Well, that isn't the case–that number is the total sales revenue, not your total royalties.
When you're selling on Amazon, the company takes either 30% or 70% from every book sold (and sometimes a delivery fee), so if you don't consider that in your bid pricing, you might find you're not making much profit. See the section below for more on how to calculate that magic number.
9. Don't be Afraid to Lose Money with the First Book of Your Series
There are some situations where it's okay to lose money on your initial ad-spend on AMS ads.
One of them is when you're advertising the first book in a series. While you can lose money on the front-end by adding some budget to ads, you'll likely recoup that loss with the sales of the books in the rest of your series. In fact, you can calculate this by working out your readthrough–take a look at this awesome resource written by Mal Cooper on calculating readthrough.
Final Thoughts
Amazon ads don't have to be scary — there are a few things you can do to create Amazon ads that convert. These days, with the market getting more competitive, you need to be on your A-game to stand out from the crowd. Best of luck.
Cheers!
---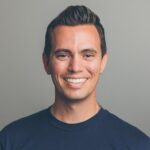 Dave Chesson is the creator of Kindlepreneur.com, a website devoted to teaching advanced book marketing which even Amazon KDP acknowledge as one of the best by telling users to "Gain insight from Kindlepreneur on how you can optimize marketing for your books." Learn more about Dave and his free Amazon ads course at Kindlepreneur.com.
Photo by Christian Wiediger on Unsplash