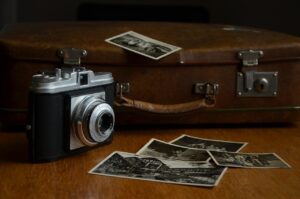 In today's high-tech world, one thing reigns supreme: images. As authors use social media and blogs to discuss their books, images are a crucial component to making those posts pop.
While your book cover should definitely be designed to catch eyes, that's not the only image you'll want to include. For blog posts, you'll want images that can speak to what's being said and make your reader want to dive into the post. For social media posts, you'll often want a nice background to make people stop scrolling and take notice.
But where do you find these images? The key is to make sure any images you use are licensed for your use — either through a paid or free license. What you don't want to do is Google images, then copy and paste. Many online images are copyrighted and not available for free use. So, you want to make sure you've got the rights to use the perfect picture when you find it.
I'm going to offer a couple of suggestions of places to get images, but before we get into that, I offer a quick warning. Unless you purchase the rights to an image, do not use an image of an identifiable person. When I say identifiable, I mean, you can identify them based on the image. If the person is so far away that they are blurry and not able to be identified by looking at the image, you're fine. (So, backs of heads or profile of a woman where hair blocks the face, are fine). While images with identifiable people often appear on free-use sites, those pictures should not be used unless you have a signed release from the person pictured. Sometimes free license sites have these, but many times, they don't. Most paid license sites have the proper documentation, but you should check their licensing agreements to be sure. Now that we've covered that, let's go over the three best ways to get your images.
Your own photographs. Do you love taking pictures? Are you a natural shutterbug? Then, you can use those pictures to accompany your blog post or in the background of an image you want to use on social media. So, for example, I took this picture of a lake while walking one morning. I was able to use it as the background for an image with my book I could tweet.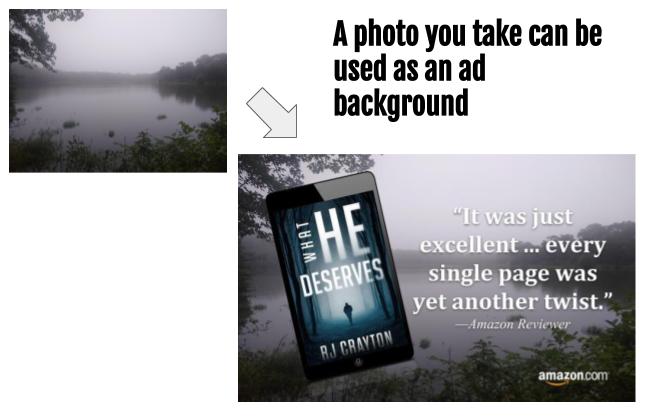 Just remember, shots you take yourself should not include identifiable people unless you've got a signed release from that person (or the person pictured is you!).
Free license sites. There are several sites that offer free images for you to use. One of the better sites is Pixabay. You can read their license terms here [https://pixabay.com/service/license/]. It has a bevy of great pics you can use as backgrounds. I used an image from their site coupled with the book cover and text to create a great Twitter image .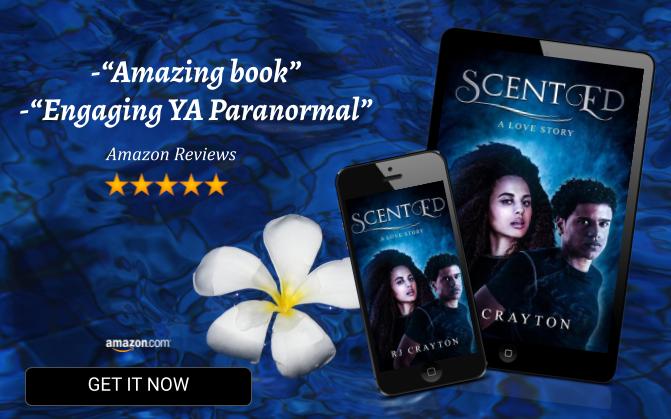 Other sites that are free license are Unsplash [https://unsplash.com/about], Gratisography [https://gratisography.com/], Stockvault [https://www.stockvault.net/terms-of-use], and Pexels [https://www.pexels.com/license/]. You can see a bunch of these sites on our Free Graphics Resources for Authors page thanks to our Melinda Clayton.
Paid license sites. These are stock image sites where you pay to get licensing rights, and the license typically tells you how you can use the images. These are great if you need images of people who are identifiable. Typically, it's best to use paid sites for book covers, rather than ancillary images. However, if you're writing a racy post and need a couple looking loving, it's probably best to just pay for images than to be involved in litigation. There are a ton of paid licensing sites. Big ones include Shutterstock [https://www.shutterstock.com/], Deposit Photos [https://depositphotos.com/], and StockPhoto [https://stockphoto.com/]. There are more niche sites as well. For example, Period Images [https://www.periodimages.com/] has — as one might expect — images for period pieces (like Victorian romances), while Mocha Stock [https://www.mochastock.com/] has images featuring people of color.
I've mentioned a few places to get photos. Do you have any sites you'd suggest?