"How do I get people excited to buy my book?!"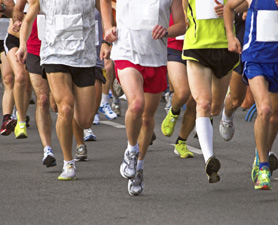 If you have a book out there, or, if you have a book that will soon be released, I'm sure you're asking yourself this over and over.
We've all been there. In March I wrote an article here at Indies Unlimited on having others promote your book—how to get reviews. In the post, I even offered you my spreadsheet of blogger reviewers and all my little notes and results. Many of you took me up on that request. I hope you were able to make sense out of it. The offer still stands—if you want it, contact me and I'll get it to you. I still believe that this is a viable option for marketing your book.
Today, I say, "Whoa, Nellie."
That March post was good and right on the money—IF you are looking to find the short-term answer to a long-term problem. You see, there is no "one-way" to do anything. In our world of self-publishing and indie writing, we have to incorporate some sprint training (the former post) into our marathon training—today's message. Stay with me until the end where I'll give you a step by step plan. Continue reading "Developing Long-term Relationships for Constant Success"