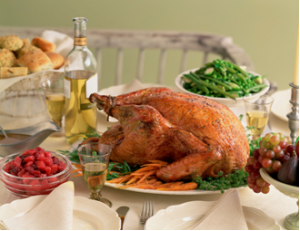 Whether you celebrate the American tradition of Thanksgiving or not, it is a good idea to stop once in a while and reflect upon the things in life for which you are thankful.
We are thankful for all of you – our friends, fans, and virtual families.
Thanks for stopping by here on your all-too-busy days. Thanks for sharing our posts with your friends and acquaintances. Thanks for  sharing your expertise and experience in wonderful guest posts and thoughtful commentary. Thanks for your support with donations, buying promotional services, gear, and books. Thanks for making Indies Unlimited such a cool place.
For those of you who do celebrate, we wish you a safe and happy Thanksgiving day. Enjoy your repast. Get some good rest. You'll need it. Tomorrow is Black Friday!