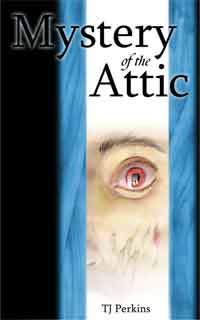 Mystery of the Attic
by TJ Perkins
Genre of this Book: YA mystery
116 pages
Melissa is just an average thirteen-year-old with a semi-average life until she moves into a ninetheenth-century farmhouse.
There she discovers that the house is haunted by two ghosts – one good and one evil. With the help of her stepsister, they unravel an age-old mystery and solve an unsolvable crime; one that was never intended to be solved. Many evil hauntings attempt to prevent the girls from discovering the truth. It's a race against time and a battle of wits to see which will prevail – the living or the dead.
This book is available from Amazon, Smashwords, and Amazon UK. Continue reading "Book Brief: Mystery of the Attic"