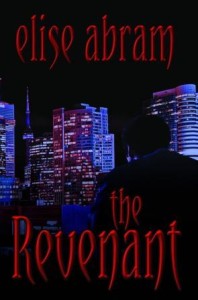 The Revenant
by Elise Abram
Genres: Young Adult Paranormal
Word Count: 62,238
Raised from the dead as a revenant more than a hundred years ago, Zulu possesses superior stealth, superhuman speed, and a keen intellect. His only companion is Morgan the Seer, an old man cursed with longevity and the ability to see the future in his dreams. Zulu has spent the last century working with Morgan in order to save the people in his nightmares from horrible fates. Branded a vigilante by the media, Zulu must live his life in the shadows, traveling by night or in the city's underground unless his quest demands otherwise.
Morgan also has enemies. His twin brother Malchus, a powerful necromancer, is raising an army of undead minions to hunt Morgan down. If they can't stop him from raising his army,  killing someone as powerful as Malchus will be impossible. And there is much more at stake than just their own lives.
The Revenant is available through Amazon.com, Amazon UK, and all major online bookstores. Continue reading "Book Brief: The Revenant"