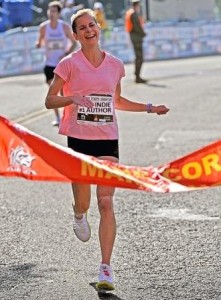 Depending on where you've been keeping yourself over the past couple of months you may have heard rumblings that the market for self-published literature has bottomed out. Kindle Unlimited has reduced earnings for Indie authors and forced many to return to their day jobs, there are too many traditionally-published books on the market at lower prices, or insert any other complaint here that shows Amazon slighting indie authors. As with everything we hear, whether it's online or in the realer world, we should examine the sources and try to determine their motivation. Once we've done that, we often discover that the sky isn't really falling and there is no reason to get fitted for a tinfoil hat. Not yet anyway.
The quality of the content and product presentation of self-published literature is improving at a staggering rate. I had no idea that there were so many talented, creative writers out there. And, many authors are connecting with readers and selling books by the truckload every day. If you're still not convinced I'd like to present you with some reasons why self-publishing may be the route for you.
1. It's the fastest way to have your work read.
I attended the same writers conference three years in a row. During year one a writer signed a contract with an agent. She wasn't the only one but I remember her situation well. When I was at the same conference a year later, the agent had finally placed the manuscript with a publisher and they were hoping to have her book released in twelve to eighteen months. That's a three- to three-and-a-half year period from manuscript completion to publication. Many of the authors in attendance were excited and accepted this as the norm. It often is when your work is published traditionally, but it doesn't have to be.
I'm currently working on three different books. I've revised and played with them over the past couple of years. This year I may release all three. Once I've completed my final edits I can have a book out within days. I have a formatter and cover designer ready to help at a moment's notice. I don't want to have to wait three years and neither do my readers.
2. It's possible to produce a professional product that can stand spine to virtual spine with any traditionally published book.
And, we can do this without crowdfunding (asking strangers to invest in our dream and giving them a bookmark in return). This does not require investing a ton of money. My investment per book is approximately $1,000. I am fortunate enough to have a group of beta readers who help me and this eliminates the need for substantive editing. I still use a professional editor for copy-editing, a formatter, and a cover designer who works for a traditional publishing house and moonlights helping indie authors. This initial budget includes my first promotion which costs about $100 when I utilize Free Kindle Books and Tips, The Fussy Librarian, Peoplereads, and EreaderNewsToday. With the help of these sites I manage to connect with enough readers who purchase my book and I recoup my initial investment very quickly. Promoting with Bookbub would increase this budget by a few hundred dollars. (You can find links to all these promotional sites here.)
3. You can make the changes faster.
If I want to change my pricing or my book description or even the content of my book, I just do it. I don't have to wait for a publisher to make the changes. I have two novels published under a pseudonym with a small publishing house and I have a very good relationship with them. Because they're running a business and catering to a number of authors, they can't just drop everything and deal with my requests. But with my self-published books, if I become aware of a trend in the market, or see something that is working for another author, I can act on it immediately and make the necessary changes.
4. You see more of the money.
With the exception of my short story collection, my eBooks are priced from $2.99 to $4.99. I receive 70% of that amount. It's a great deal for me and some months I even make a living from my Amazon royalty checks. The check I receive from my publisher each month for the books published under my pen name doesn't even cover my gas money.
5. You might just get picked up by one of Amazon's imprints and have the best of both worlds.
Amazon's editors are constantly perusing their own product pages for the best self-published books and considering them for publishing contracts. With the marketing juice they offer once you sign for one of their imprints, your work will be exposed to readers on a scale that by ourselves we cannot muster. It's difficult to refer to Amazon as a traditional publisher because really they're not. They offer greater royalty rates than other publishers and a creative freedom authors can usually only experience by doing the work themselves. So, if they come knocking – answer. It might just give you the best of both worlds. Oh, and by the way, I'm still waiting for the knock to come.
My primary motivation in becoming a writer was never to make a million dollars. It was to have my work read, and read by as many readers as possible. Self-publishing is still the most efficient way to do this, and if your plan is to make writing your career (and who would deny that), becoming an indie author should be in your future.
I know there are other reasons I've missed. Feel free to call me on that and share them. Good luck connecting with your readers. They're out there and they're waiting.