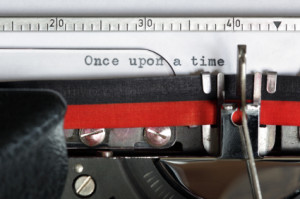 I don't know about other novel writers, but something happens to my brain between drafts. It's tired, but it's too revved up to stop. The state reminds me of my brief long-distance running career. After a major race, lying around "resting" was anything but restful. My body preferred short jogs for a few days, to recover and refresh for the next goal. So when I was going a little stir-crazy waiting to begin the second draft of one of my novels, a friend suggested I try writing a few short stories to keep myself out of trouble. I've always found the form intimidating—novel writing gives me the luxury to delve deep into characters and story, and many of my attempts earned me the same response from critique groups: "That sounds like the beginning of a novel." Sigh. Also, when the subject comes up among writers, you always hear examples of such-and-such author who is better at one length than another.
But I'm usually up for a new challenge, so I tried. I started with Indies Unlimited's own weekly flash fiction prompts. The 250-word constraint was tough at first, since my brain was accustomed to 250 pages. The craft, however, fascinated me. I'd pound out a rough first draft and spend hours carving away words, trying to get more bang for my buck, so to speak.
Then IU alum and flash-fiction master JD Mader began "2 Minutes. Go!" a kind of Friday happy hour for writers on his blog: timed flash fiction freewrites. Set a timer, write whatever's in your head for that week's time limit, and post your results in the comments section of his blog. I've been participating nearly every Friday since he started, and the time limit has evolved into more of a suggestion than a hard and fast rule. I'm not exaggerating when I say that it's changed my writing. I often move from project to project, and I've noticed that since I started the Friday flash fiction, I can switch back and forth easier and drop deeper into a story faster. It also keeps my "writer brain" happier between novel drafts and it's freed me up to try new things.
But enough about me. Aside from giving your brain a good workout, how can you use short fiction to supplement and even help market your longer work?
Give it away. A portfolio of short fiction gives you the option of a providing a bonus for potential readers who subscribe to your newsletter.
Publish a bunch of them. Add another title to your credits. JD Mader has done a couple of these. So has IU minion LA Lewandowski. I'm working on one now. A few authors have published collections of their IU flash fiction pieces.
Win big money…or at least exposure. You will have a bunch of stories ready to submit to contests and anthologies.
Generate ideas for new novels. If you truly don't identify as a short story writer, use the process as an exercise to give you seeds for other, longer stories. One of mine that began as a two-minute piece is in the process of becoming another novel. Several more lie in wait.
Want to try some writing prompts to help you get started? Along with IU and JD Mader's challenges, I've also found inspiration from writing prompts by Morgen Bailey and Ryan Lanz.
What do you think? If you write, what's your preference? Any writing exercises or sources of prompts you'd like to share?