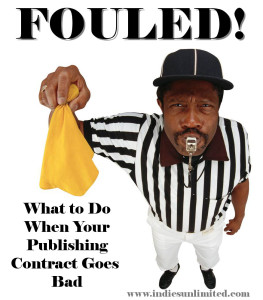 Guest Post
by David Gaughran
I have been campaigning against exploitative services like Author Solutions for a few years now, and it's clear that the business model of such predators is to target the inexperienced and uninformed.
Some blame the victims, suggesting they didn't do enough research, but this is more than a little unfair. These companies are extremely skilled at targeting writers before they discover the self-publishing community, and use a variety of deceptive means both to ensnare writers and to ensure that they don't discover genuine reviews.
Also, the lines between traditional publishing, self-publishing, and vanity publishing are more difficult to define every year. Part of the reason is that vanity presses have now rebranded themselves as "self-publishing service providers" and they are often owned by traditional publishers.
Confusing already, isn't it? Here are five ways you can cut through the crap and avoid predators:
1. Who is recommending the service?
Self-publishers would make the worst spies in the world because we can't keep our mouths shut and tell everyone everything – which is great for those starting out because every service and provider out there has been used and reviewed, and every marketing strategy has been poked and prodded. Even the biggest sellers are happy to share what worked for them (and what didn't).
Self-publishing platforms like KDP or Kobo have armies of successful self-publishers recommending their services, as do repubtable distribution services like Draft2Digital and Smashwords, and proven advertising sites like BookBub. Crappy vanity presses can't point to successful self-publishers using their services.
Say no to the smiling stock model!
2. Is the service owned by a large publisher?
I wish I didn't have to say this, but, if the service is owned by a large publisher, there is a very good chance it is a scam. If you think that's a stretch, check out this (partial) list:
Abbot Press – owned by Writer's Digest, operated by Author Solutions (closed June 2014)
Archway Publishing – owned by Simon & Schuster, operated by Author Solutions
AuthorHouse – owned by Author Solutions
Balboa Press – owned by Hay House, operated by Author Solutions
Dellarte Press – owned by Harlequin, operated by Author Solutions (closed Feb 2015)
iUniverse – owned by Author Solutions
LifeRich Publishing – owned by Reader's Digest, operated by Author Solutions
Partridge Publishing – owned by Penguin, operated by Author Solutions
Trafford Publishing – owned by Author Solutions
Westbow Press – owned by Thomas Nelson/HarperCollins, operated by Author Solutions
Xlibris – owned by Author Solutions
If you are smart, and noticed a pattern, you get a free cookie. Oh, and I almost forgot one:
Author Solutions – owned by Penguin Random House
So, yeah. The name you know is often the name you can't trust. But you can't go far wrong running away from anything with a connection to Author Solutions. And if you don't know about the awful history of Author Solutions, then you need to read this immediately.
3. How do they make their money?
The four biggest retailers all have their own self-publishing platforms. Amazon's KDP, Apple's iBookstore, Barnes & Noble's Nook Press and Kobo Writing Life don't charge any upfront fees and take a percentage of your earnings instead. This means they don't get paid unless you make money.
Reputable distributors like Smashwords and Draft2Digital operate on the same model. They take a cut of your sales and don't charge any upfront fees. They make money with authors, not from authors.
Vanity presses have the opposite model. They don't really care if you sell books or not because they make their money from selling you stuff. Worthless marketing packages, hopeless Hollywood pitching services, useless YouTube advertising packages. The list is endless and varied, but they all have one thing in common: they won't help you sell books.
4. Does it sound too good to be true?
Lots of people (me included) regularly parp about this being The Golden Age for writers, that we've never had it so good, and so forth. All that's true, but it's also relative. Writers have never had it better, largely thanks to the digital revolution and self-publishing, but that doesn't mean that success is a click away. It's still a tough game – it's just that there are fewer landmines on the pitch.
There are no shortcuts, and that goes for publishing books as well as selling them. If someone is offering you a guaranteed path to success, you should be automatically skeptical. If a deal sounds too good to be true, then you really have to read the fine print.
An example: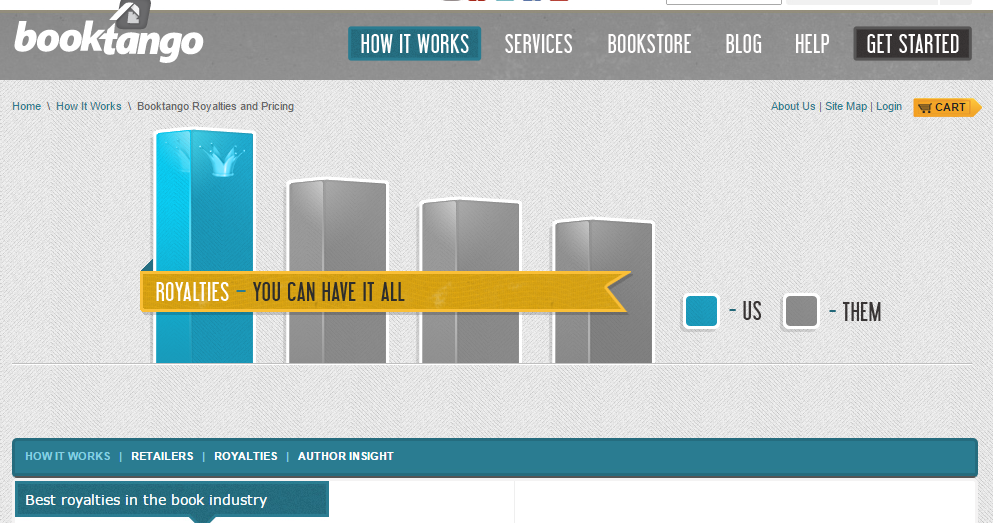 BookTango pitches itself as the only self-publishing service that pays "100% royalties." Which sounds pretty good until you read the small print – where you discover that they don't mean "100% of the price you stick on your book" but "100% of the money we get from Amazon, minus various deductions and whatnot."
In the end, you actually get paid less than going direct to Amazon and receiving the standard 70%.
Oh, and it's owned by Author Solutions (them again), which means the service will be crappy, quality will be poor, sales reports will be delayed, you won't be able to do something as simple as changing your book's price without emailing them, and you will be hounded relentlessly to buy one of their eye-wateringly expensive and completely ineffective marketing packages (because that's where they make their money).
5. What does Google say?
Scammy vanity presses spend huge sums on Google ads and SEO to try and push down genuine reviews of their services (as they are invariably negative).
But there's a simple way to check the bona fides of any company. Simply put the word "scam" after the company name and see what comes up. For a reputable company like Kobo, searching for Kobo scam yields little or nothing. By contrast, searching for something like AuthorHouse scam generates pages and pages of customer complaints.
Google is your friend. Use it.
* * *
If you are in doubt, ask an experienced self-publisher. We are all pretty open and approachable, and there are self-publisher hangouts like the Writer's Café at KBoards where you can get the skinny on any provider or service, and dedicated sites (for authors of all stripes) like Writer Beware – which has been naming and shaming the unscrupulous for years.
Be careful out there.
---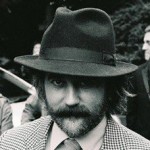 David Gaughran is an Irish writer living in Prague who spends most of his time travelling the world collecting stories, and campaigning against self-publishing predators. He runs the publishing blog Let's Get Digital and the Latin American history site South Americana, and his work has been featured in the Huffington Post, The Sunday Times, and the Irish Times. Learn more about David on his Author Central page.