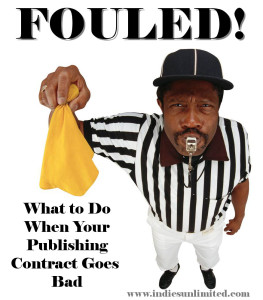 Some of you may be familiar with PublishAmerica, who some time ago changed their name to America Star Books. I did a post on the change last year and touched on my own story then, but I want to go into a bit more detail about their racket and how I extricated myself.
My run-in with them started in the 90s. I had had five books published already, two by a New York house and three by small presses, when I stumbled across their site. Their mantra at the time was, "We don't want your money — we want your book!" Because the traditional publishers were getting more and more gunshy about taking on any but the most well-known authors, this seemed like a good way to go. These guys didn't seem like a vanity press because they didn't require payment. Obviously, I should have realized it was too good to be true and done more research, but I didn't. Lesson learned.
I submitted one of several manuscripts I had and it was immediately accepted. Oh, goodie. Contracts were sent and signed. I already had an idea for the cover and I worked with a designer to reproduce that. No problem there. They worked up the galleys, sent them to me, and I went over them meticulously. They had an editing option at that time, but I declined it as I had a limited budget and I trusted my own eyes better than anyone else's. When they asked me to sign a waiver saying I declined, I thought that was fine. Later I found out they put a disclaimer at the front of the book saying I had refused editing services, which I thought was kind of tacky, but oh well.
They also asked me to supply a list of names and addresses of friends and family so they could send announcements. That seemed harmless enough; I happily obliged. Only later did I find out that those announcements were nothing more than a blatant attempt to sell my book to every name on my list.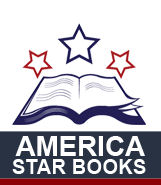 Then came the sticker shock. They priced my book at $26.95, easily three times what it should have been for its page count. When I found out this was the price they were asking my friends and family to pay on those "announcements," I was mortified. I know a few friends fell for it; I hoped most didn't.
True to their word, the book was quickly listed on Amazon and Barnes and Noble. I had wanted to promote it more, but at that price … I was extremely uncomfortable with that aspect, and there was not a darn thing I could do about it. I just never dreamed they would set a price so high.
It was then that the real core of the "marketing" campaign became clear. Every week I would get two, three, four emails saying that I could buy my own book for 30%, 40%, 50% off. Even at the discount, it was still higher than it should have been under normal conditions. Of course I bought one box of books; thank god I didn't go all-in on that, though, and load up the garage. I was still hoping the book would sell through the normal channels, but of course at that price, it did not.
Over the next couple of years, I was busy banging out a few more manuscripts and it was during that time that I discovered CreateSpace, Amazon's self-publishing arm, and I was busy turning my new works into exactly the books that I envisioned without any meddling from distant publishers. I was in hog heaven and my poor little PA book wallowed. It didn't sell (big surprise), but I was too busy to think much about it. Once I had a couple of self-published books under my belt and saw how easy and affordable that was, I turned to my back list and began to bring them up to date. I had two books I'd published through iUniverse years before. It was a simple enough matter to dash off a letter requesting to end my contract with them and get my rights back so I could self-publish those as well, and iUniverse complied without a problem. Finally I got to a point where I could revisit my PA book.
I checked the contract; the period of time I had granted them publishing rights was seven years. I was only two or three years into it. Hmmm.
I stewed about this for a while. Finally I formulated my attack. I wrote them an email saying that the book had not sold a single copy in over a year (true, according to my royalty statements), obviously due to the ridiculous price they had tagged it with, and I would never, ever buy any more copies of my book from them. Since the book was not going to make them any money, there was no reason for them to keep it under contract. I wanted out of my contract now, and I wanted my rights back.
The first email I got back explained patiently that the terms of the contract were necessary in order for them to earn back the money they had lovingly spent creating my book. They would not agree to end the contract before that time. I wrote back and explained again that the book was dead in the water; they would not make another dime on the book. Ever.
Finally it began to sink in. I got a new email saying they could end the contract early for only a $99.00 "administrative fee." This was again touted as a way to recoup their investment, which by this time I knew to be minimal, based on what I had learned about publishing. I let it lie for a couple of months. I was really hoping they would come back with a better offer, maybe a $50 fee instead. But they didn't. Finally I agreed. I wanted my book back and the $99.00 seemed a small enough price to pay to liberate it. I've talked to other authors who have said they would rather wait out the contract than cave and pay the fee, but I just wanted my book back. Waiting almost five more years on principle was more than I was willing to do.
Expensive lesson? Somewhat, certainly not the thousands that some writers pay out to vanity presses, but obviously more than I would have liked. In terms of experience, though, it was worthwhile. I learned a lot, like checking contracts over carefully, thinking hard about the length of them, and looking long at the many aspects over which I might have zero control. I'm happy to say that since that time, I have never entered into another contract. I fully expect to continue publishing my own books, setting my own prices, and doing my own promotion and marketing, all with total control and total integrity. It's a lot more work, obviously, but it's a lot more satisfying, as well.