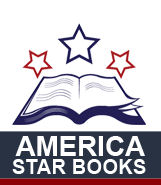 Recently, Victoria Strauss wrote a post for Writer Beware about a change at PublishAmerica. If you're not familiar with PA, they are one of the most seductive of vanity publishers, primarily because they promise so much and require no up-front payment from authors, blurring the definition of vanity publishing just enough to make it sound good. When I first stumbled onto them over a decade ago, they blared in very large type across their webpage, "We don't want your money! We want your book!"
And they did, and were very happy to have it.
I won't lie; I fell for it. While I had had several books traditionally published by then, I still had several unsold manuscripts and uploaded one; they gobbled it up. It sure seemed like a win-win. It didn't take too long before I was disabused of that notion.
I only found out later what the scam was. They priced my book three times higher than it should have been, and their only marketing plan, aside from loading the book up on Amazon and B&N, was to sell to me. I got 2, 3, 4 e-mails a week announcing new sales, where my book was now only twice as expensive as it should have been, and urging me to stock up. Ugly reality was starting to set in, and I began doing the research I should have done before I ever signed with them.
One piece of serendipity was that I did not succumb to their editing service. I had gone over my book with a fine-toothed comb and was completely confident in it, therefore I signed a waiver saying they were to print the book as is with no editorial input from them. Turns out that was a good thing. When I began to research complaints online, I saw over and over that authors who had paid for the editing found it to be no more than a once-through with spell-checker. If that weren't bad enough, many of those authors found that PA had accepted all the changes suggested by the spell-check, even if it meant using words the author never intended and even changing the names of some of the characters!
Dodged a bullet on that one.
Fast-forward to now. PA has become America Star Books. Along with the new name there is also a new focus, it seems. Apparently they are aggressively going after foreign authors with an offer to translate their books into English for free. As before, it sounds like a gonga deal. As before, I can't help but think that their service will be little more than a fast and dirty mechanized translation done with the click of a button and with little if any actual oversight by human eyes. I can only cringe when I imagine what some of those books will look like when they are thrown onto the market.
As always with something that sounds too good to be true, caveat emptor.